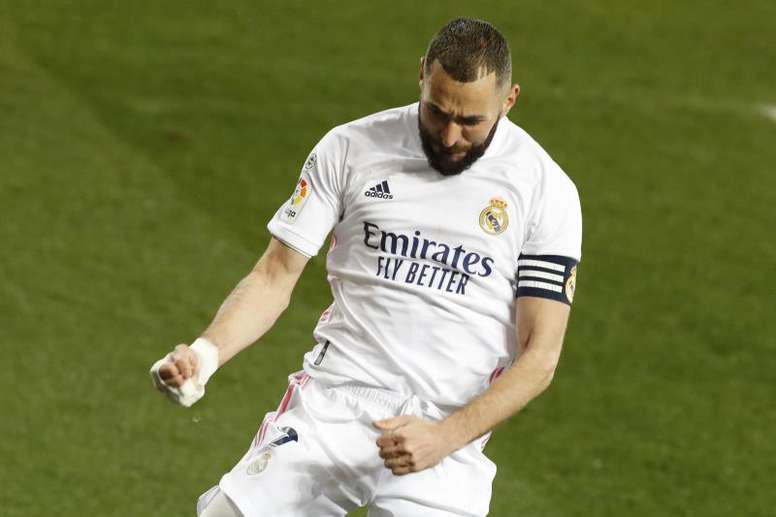 Benzema makes up a third of Madrid's goals
Life without Karim Benzema would be very different. Real Madrid are still waiting for their strikers to get back on track, in the meantime they have the Frenchman to thank for keeping the team going.
In an important game for La Liga and for Real's morale, Benzema was at it again with a brace to add to his goal haul for the season. Hazard was on target again and, of course, made the headlines.
But Benzema is much more than that. The Frenchman has scored 15 of Real Madrid's 47 goals, as 'AS' explained, this season. It's not half, but it's close.
On a percentage basis, the importance of Benzema in a Madrid team that lacks firepower can be seen even more clearly, as 32% of the Frenchman's goalscoring output is to his credit.
The difference is quite large with the second highest scorer of the Marid, and that is Casemiro with five goals. Vinicius and Hazard have only three.
Little by little we are seeing promise from a Madrid side that needs Hazard and the others to take some of the pressure off Benzema, on whom Madrid's entire attacking burden falls, for the moment.