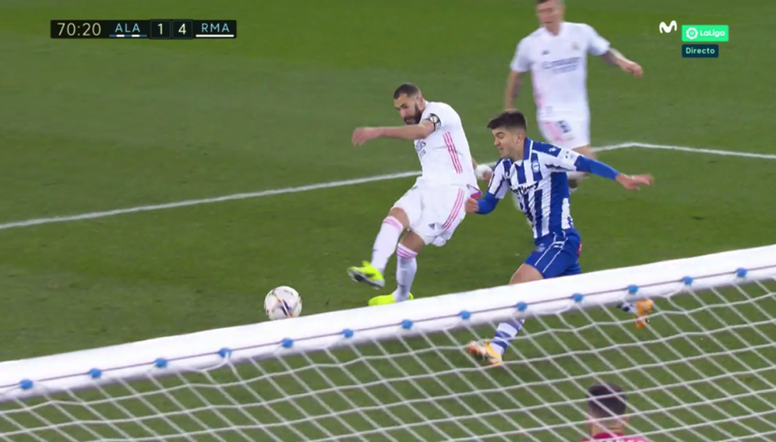 Benzema got Madrid's fourth from inside the area
Benzema was the man in charge of sealing Real Madrid's victory in La Liga against Alavés away from home. The Frenchman, characterised by his finesse on the ball, this time used his strength and speed. Modric set him up and he did the rest to make it 1-4.
Modric sent the ball deep to the left wing, where his team-mate was waiting. The latter, on the run, picked up the ball, cut into the box, cut the ball to his right and, with the same right foot, beat Pacheco, who got a slight touch on the ball.
Had he got his hands to it earlier, he might have saved it, but the shot was too powerful. VAR checked the play for offside earlier, when the Croatian put the ball into the Frenchman. After a quick line measurement, it was confirmed that the goal was valid.
Benzema completed his brace on a sweet day for Madrid. Hazard scored, everything worked even though Zinedine Zidane was not on the bench because he has coronavirus and the team forgot, if only for 90 minutes, their infamous Copa del Rey exit.