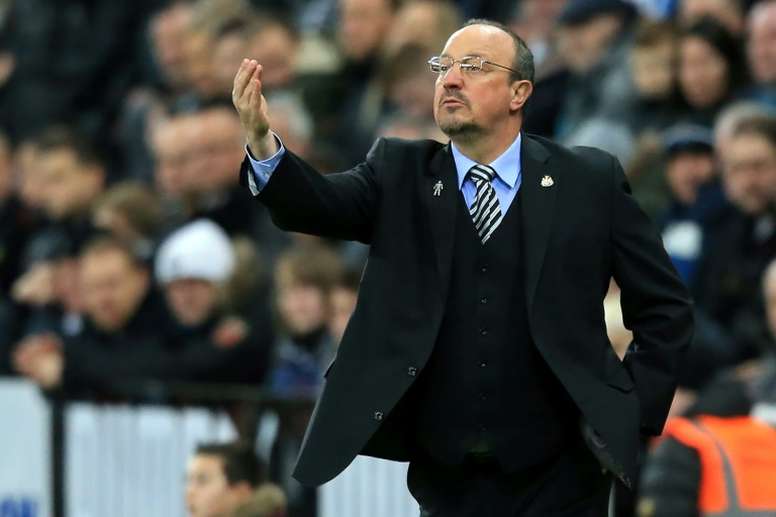 Benitez: 'I turned down other clubs'
Benitez is yet to receive reinforcements to his team so far in the January transfer window, and as an apparent takeover continues to rumble on, things have become stagnant at St James' Park. Nevertheless, the Spaniard is keen to highlight his steadfast commitment to Newcastle, suggesting this week that he could have left the club in recent months, but decided to turn down a host of offers to stay put.
In his pre-match press conference before his side's trip to former club Chelsea, Benitez addressed the reports, saying: "I had teams, agents, talking with more money than here. When I say more money, more money than here. But still I want to do something here, I want to stay in England. I'm close to my family, the fans have been fantastic, so you try to do something properly. Yes it's a risk but it's a challenge and I will try to do my best to win every single game."
Benitez also took the opportunity to call for the club's fans to forget animosity towards much detested club owner Mike Ashley aside, and unite in support of the players.
He then concluded by claiming that he is not being negative when he says that Newcastle are a top ten side, and the top six is currently beyond the club's capacities. Benitez added: "Then you say the first year is quite difficult, but we finished 10th, now is the time. Then it's the third year, and you try, you try, but... [sigh].The reality is that we have to compete in a division when we cannot compete against Bournemouth, who are spending money. Forget about the top six, we have to compete against the others and we have to be realistic. That doesn't mean you are negative. Realistic, because you have the experience."