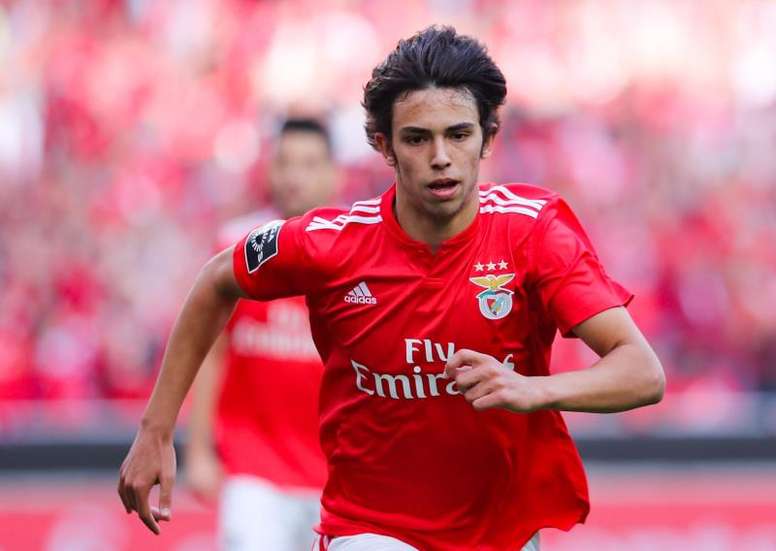 Benfica deny any negotiations for Joao Félix
After Portuguese newspaper 'Record' reported that Félix is currently in Madrid to finalise his signing for Atlético, Benfica have moved to deny any rumours that they are currently negotiating a deal with any club for the 19 year-old sensation.
The suggestion that Benfica were negotiating with Atlético was ruled out by the Portuguese side in an official statement released on their website this evening. According to various Portuguese media outlets, however, Atlético have reportedly even agreed a 6 million Euro annual salary with the forward.
"Benfica make it clear that it is false that there is currently a negotiation process underway over a possible transfer of player Joao Felix. The conditions for its negotiation are public and known to all, taking into account the release clause of 120 million," reads the statement.
Through this statement, Benfica sent a clear message to any suitors: either pay Félix's release clause or he stays at the club. The Portuguese side also hit out at the media, especially 'A Bola', who reported that Jorge Mendes would receive 30% of the transfer fee: 36 million Euros.
"More serious, and deserving of our strongest condemnation and denial, is the unfounded rumour that refers to negotiations involving a 30% sell-on fee, reported by the newspaper 'A Bola' with intentions and objectives that we do not know at all. We repeat: this information is totally false, absurd and clearly has malicious intentions for the reputation and dignity of Sport Lisboa e Benfica", the club finished by saying.
June 17, 2019