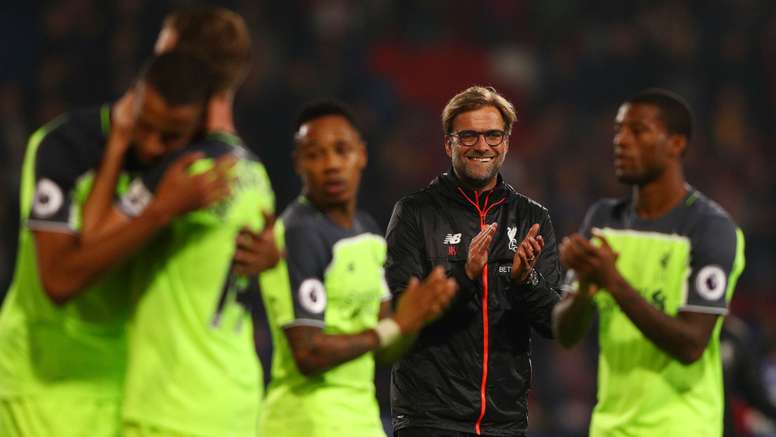 Bellamy: Liverpool are one or two players short of title win
Liverpool are 'one or two players short' of being Premier League title challengers, in the opinion of former Reds striker Craig Bellamy.
Jurgen Klopp has rejuvenated the Anfield outfit, with confidence and belief building on Merseyside.
A lofty standing has rekindled ambition and allowed Liverpool to dream of ending their long wait for the top-flight crown.
There have, however, been a few cracks forming of late, with a healthy lead surrendered in spectacular fashion at Bournemouth, before two more points were dropped at home to West Ham.
Bellamy admits the Reds may still be a little short in their quest to sustain a title bid, with Klopp needing to add down the spine of his side before mounting a serious claim for domestic dominance.
"Every time they go forward, they have you on the edge of your seat. Defensively, they're conceding too many goals, but I just feel they're one or two players short," Bellamy told talkSPORT.
"There's not much wrong with what they're doing. If you get an outstanding defensive midfielder, maybe another centre-back, the keeper has had a little bit of stick, but I'm not too keen on writing him off – he's still young.
"If they can stop him [Loris Karius] getting used as much – going forward – they have a really good chance of doing well."
While questioning their credentials in 2016-17, Bellamy believes Klopp's vision will deliver tangible reward – with the Welshman an admirer of his famed 'gegenpressing' approach.
The man who took in two spells at Anfield during his playing days added: "For a forward, why wouldn't you want to press high? Because as soon as I win it, I'm hopefully no more than 15 yards from goal and I don't want to sit back and win it in my defensive third, because I have to run 30 or 40 metres to have a shot on goal.
"One of my biggest heroes growing up was Ian Rush, so I had the best example ever."
Liverpool return to Premier League action on Monday with a Merseyside derby date against Everton – with that contest set to be Klopp's first at Goodison Park.