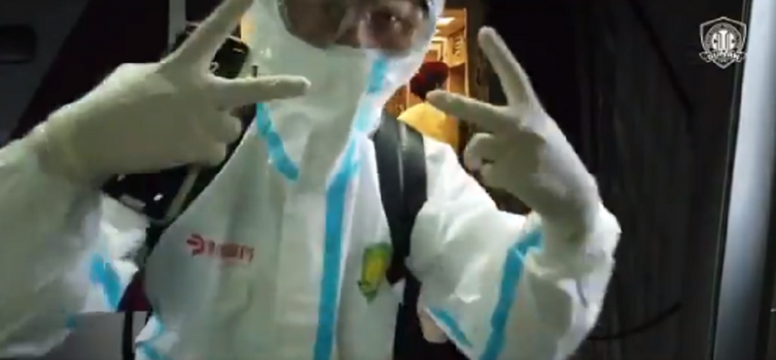 Bejing Guoan kitted out with personalised PPE!
Beijing Guan travelled to Doha to play Seoul in the AFC Champions League. The Asian side flew to Qatar.
The players took the highest possible precautions and went viral as a result.
Players such as Jonathan Viera boarded the flight decked out in personalised PPE, along with facemasks and goggles!