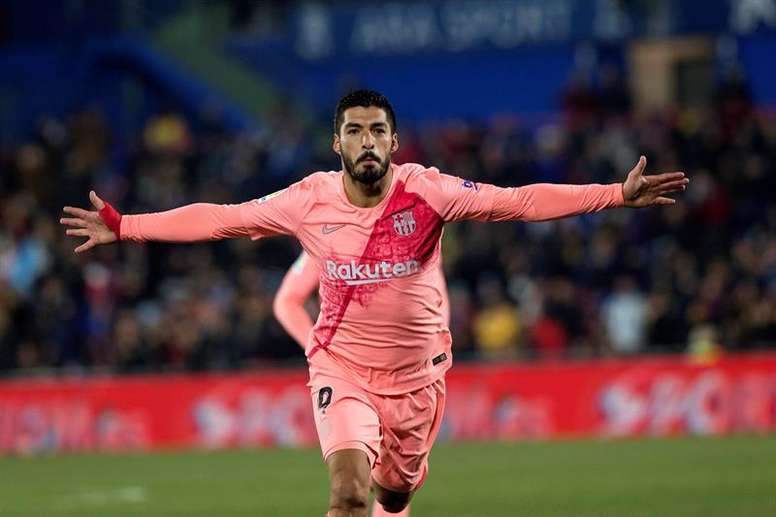 Beckham wants to take Suarez to the MLS
With matches like the Clasico at the Santiago Bernabeu or the match in which the La Liga title was decided against Atletico, Luis Suarez has shown he is determined to keep playing at the highest level.
Barcelona missed the Uruguayan's presence during the Copa del Rey final, where Messi was too lonely and could hardly create danger. The Uruguayan, a big part of Barcelona's successes, has reportedly received a big offer from David Beckham to go to MLS.
The former English player would like to make Suarez the leader of his project in Inter Miami, a club that will begin its career in the American League in 2020.
The program 'Club de la Mitjanit' of 'Catalunya Ràdio' has given more details about the offer, which reportedly is for four seasons and quite large numbers.
For now, the 32 year old player has rejected the offer and has been in favour of continuing in Barcelona, where he is one of the stars since 2014.
However, the figures and his age could lead the Uruguayan to accept a change of air, since Barça has already been looking for his replacement, which could make his safe place in the starting eleven begin to be disputed.
June 3, 2019
Even though his contributions to the current Barcelona have been considerable, this past season was hist worst for the Catalans. He only scored 25 goals, like in his first season in the Spanish city, when he spent several months without being able to play. Aditionally, he only gave 10 assists in the entire season, which is his lowest number in a very long time, as he usually comfortably reaches the 20 assists per season.