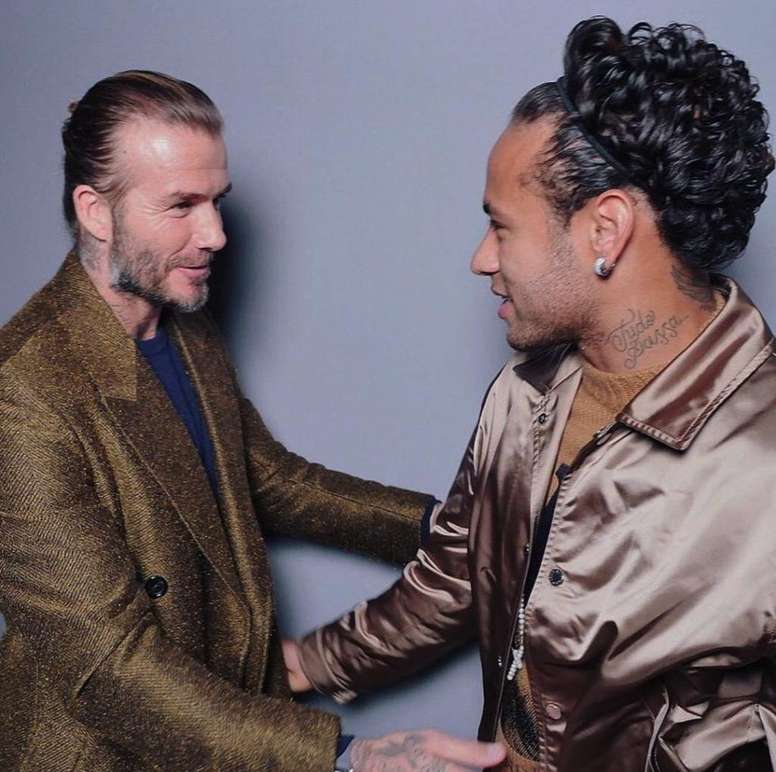 Beckham targets Neymar for MLS franchise
Reports in the American press claim that Inter Miami are desperate to put together a package to convince the Samba star to move stateside.
Former Manchester United, Real Madrid and AC Milan star Beckham is keen to use his considerable contacts and pull to bring one of the biggest names in football to his new franchise, with an attempt to convince a certain Lionel Messi even mooted.
However, according to 'USA Today', Neymar is currently Beckham's top target as he looks to build a squad capable of competeing with the best the MLS has to offer.
Beckham will have plenty of time to attempt to convince the Brazil star that Inter Miami is the place to be, with the club not due to join the MLS until 2020.
Given Neymar's penchant for American culture and being the centre of attention, being the focal point and golden boy of a brand-new team could be of interest to him, though even as a designated player it is incredibly unlikely that Inter Miami will be able to compete with the wages PSG are paying the forward.
The Brazilian is currently recovering from a minor groin injury that will keep him out of Wednesday's Ligue 1 clash with Strasbourg, though he is only expected to be out for a matter of days.