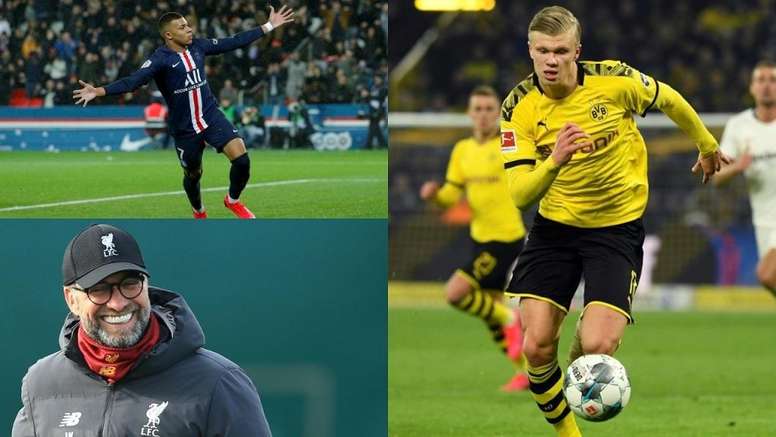 Beast-mode on for tonight's UCL clashes
Danger. Cristiano Ronaldo and Messi's Champions League throne could be close to disappearing. A 19-year-old boy named Haaland and an experienced gunman named Lewandowski have taken over - for now, anyways. Further down the list, another young man, Mbappé, is also threatening their places at the top of their favourite competition. Tonight, two of them return to the ring.
So does one of the best coaches in the world today, Jürgen Klopp. In his Liverpool, not only a couple of faces stand out. He is a multi-headed beast, a machine that is sweeping the Premier League and wants to do the same - again - in the Champions League.
In front of him, he will have an injured Atletico Madrid. Meanwhile, Simeone's tactics for a once-successful Atletico seem to be increasingly ineffective. Doubts hover over the Wanda Metropolitano and the Reds could do a lot of damage.
After all, Liverpool have steadily become the most feared team in Europe after their UCL win and unbeaten PL season to this date. The key will lie in whether Simeone's men can use their home turf as an advantage or whether the pressure will be too high and they end up being outplayed by Klopp's unforgiving team.
Another feared beast? Erling Haaland. He's having an outstanding season despite not even being 20 years old. Nine goals in six games. In his first match in this competition of his entire career, he scored three goals against Genk.
He has just scored against Eintracht Frankfurt in the Bundesliga and will be facing a star-studded PSG. Neymar, Icardi, Cavani... A team worthy of European glory but not quite there yet either with a round of 16 jinx looming... The Norwegian will try to spoil their fun again.
Among so much Parisian class, the third beast emerges: Mbappé. He's had a busy season: issues with his coach, controversial links to Real Madrid... But none of that matters when it's time to see him jump on the pitch. His goals are his best weapon: he has already scored UCL five goals this season.
All that remains is to sit back and enjoy the first round of matches. Haaland, the boy who drops the goals; Mbappé, the pride of Paris; Klopp and his team, ready to conquer of the continent once again. And, of course, a struggling Atletico who wants to make a name for himself with hard work.