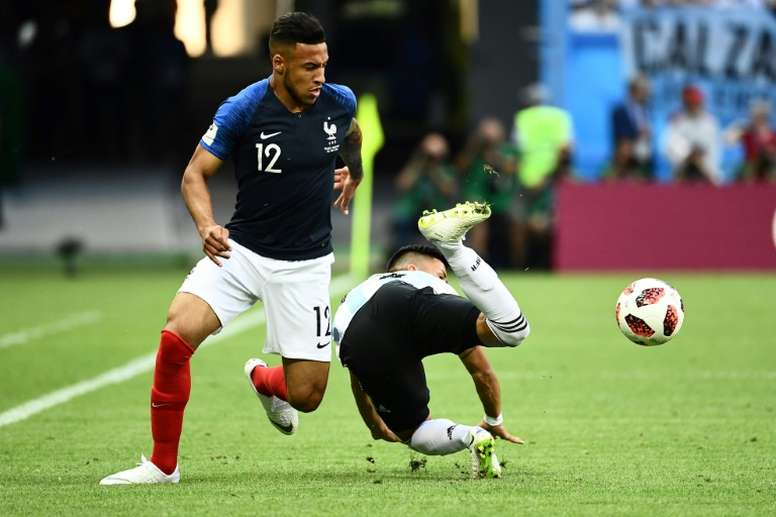 Bayern's remarkable 36-year World Cup dominance
The German giants have now had a representative in every iteration of the tournament's final since 1982. France's Corentin Tolisso will be the latest player to wave the Bayern flag, with the midfielder an important squad member for 'Les Bleus'.
That one representative pales in comparison to four years ago in Brazil, when no fewer than seven Bayern players were involved in Germany's victory over Argentina (Manuel Neuer, Jerome Boateng, Philipp Lahm, Bastian Schweinsteiger, Toni Kroos,Thomas Muller and Mario Gotze).
Arjen Robben and Marc Van Bommel started for Holland in their defeat to Spain in South Africa in 2010, with Edson Braafheid coming off the bench.
Naturally, the number of Bayern players has fluctuated over the years depending on which nations made the final. Willy Sagnol (France) was the only Bayern player involved as Italy won the title in 2006, as were Bixente Lizarazu (France) and Jorginho (Brazil) in 1998 and 1994 respectively as France claimed the title on home turf and Brazil eased out Italy on penalties.
Germany's involvement in the 2002 final saw three Bayern links, with Oliver Kahn, Thomas Linke and Jens Jeremies all playing as Brazil defeated 'Die Mannschaft'.
Three was also the magic number in 1990, 1986 and 1982 as Klaus Augenthaler, Jurgen Kohler, Stefan Reuter (all 1990), Lothar Matthaus, Eder, Dieter Hoeness (all 1986), Paul Breitner, Wolfgang Dremmler and Karl-Heinz Rummenigge (all 1982) all did their club side proud.
1990 was the only West Germany success of those three finals as they defeated Argentina 1-0, with the South Americans emerging as 3-2 winners four years earlier in Mexico and Italy taking home the title at the Bernabeu in 1982.
Given Bayern dominance at club level and the eye-watering amount of talent in their side, there is no reason why they could not continue their proud World Cup trend for years to come.