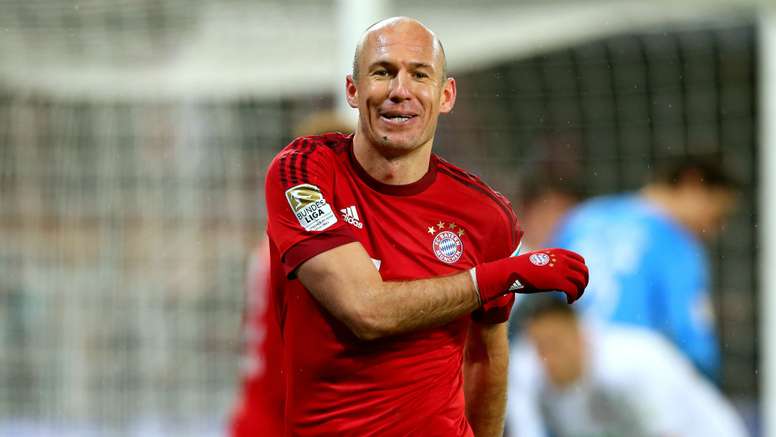 Bayern Munich want to beat RB Leipzig and be Christmas No.1, says Robben
Arjen Robben says Bayern Munich are determined to finish 2016 on top of the Bundesliga ahead of Wednesday's crucial game against second-placed RB Leipzig.
Carlo Ancelotti's side currently sit at the summit of the standings thanks to their superior goal difference over their midweek visitors, but defeat at the Allianz Arena would see Ralph Hasenhüttl's men climb above the champions.
And Robben asserts Bayern are keen to beat Leipzig, who have taken the Bundesliga by storm this year.
"We are looking forward to this game," the winger told Goal. "We want to win the match and complete the first half of the season in a good way to enter the holidays as autumn champions."
Leipzig have significantly outperformed expectations in their first ever campaign in the top flight, with nine points now separating them from Borussia Dortmund, who drew with Augsburg on Tuesday, in fifth place as the midway point of the season approaches.
The east German side appear to be on course to qualify for European competition, but Robben insists it is too early to know whether they have what it takes to finish in the top four.
"It's very, very difficult to predict [if Leipzig can reach the Champions League]," the Dutchman added. "We have to bide our time.
"Until now they have done very well. Nobody expected that - especially as a promoted team. That's a huge compliment, especially for the coach.
"You already see his influence [on the team]. Last season he did well with Ingolstadt and now you see his influence again. That's nice to see."
The Bundesliga will pause for a month-long winter break following the 16th round of matches this midweek.