Bayern looking to tie Coman down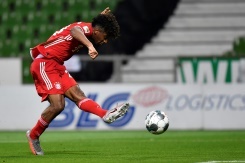 Coman's great course has helped him become one of the biggest names in the summer market. Everybody loves him.
Bayern are well aware of Coman's potential and key role in the club, which is why they are not willing to let him go. According to 'Sky Sports', he is an essential player in the short and long term.
There will be no way out for Coman. Bayern will take care of it personally. This source claims that the Munich club will do everything in its power to hold one of the key men.
Coman has a contract with Bayern until 2023. The club expects him to fulfil this contract and, if possible, sign a new one. He's a must for Hansi Flick.