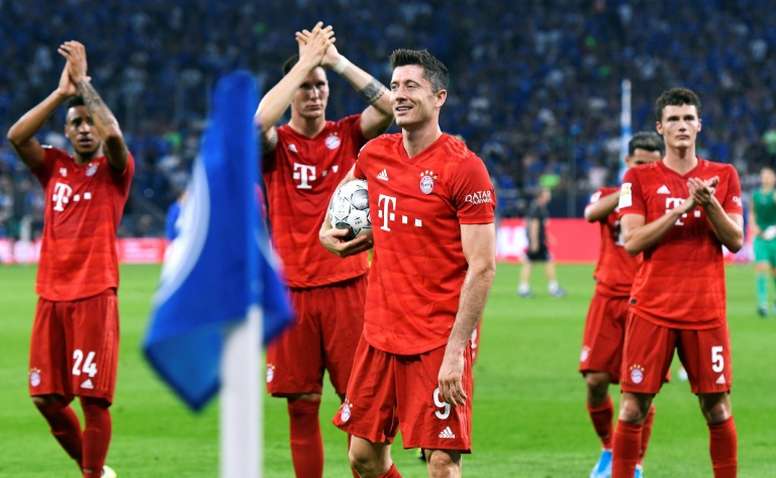 Bayern look to Lewandowski in bid to catch title challengers
Two days after signing a new contract which will keep him at the club until 2023, the 31-year-old will be eager to add to the six goals he has also scored this season, even as champions Bayern dropped early points in the title race.
His hat-trick against Schalke last week fired Bayern to their first league win of the season, keeping Niko Kovac's side within two points of rivals Borussia Dortmund, RB Leipzig and Bayer Leverkusen.
Lewandowski's decision to extend his contract is a massive boost to Bayern as they look to retain the Bundesliga title and reimpose themselves as a major European power.
"He has a lot of responsibility here at Bayern, and he lives up to that," said coach Kovac on Thursday before the announcement of the new contract was made public.
"(The contract extension) is also a sign of how important the club is to him."
Lewandowski has more than proved his worth in recent weeks, and more goals are expected on Saturday afternoon.
The Polish star has a sparkling record of 14 goals in 17 appearances against Mainz, who have lost their opening two games.