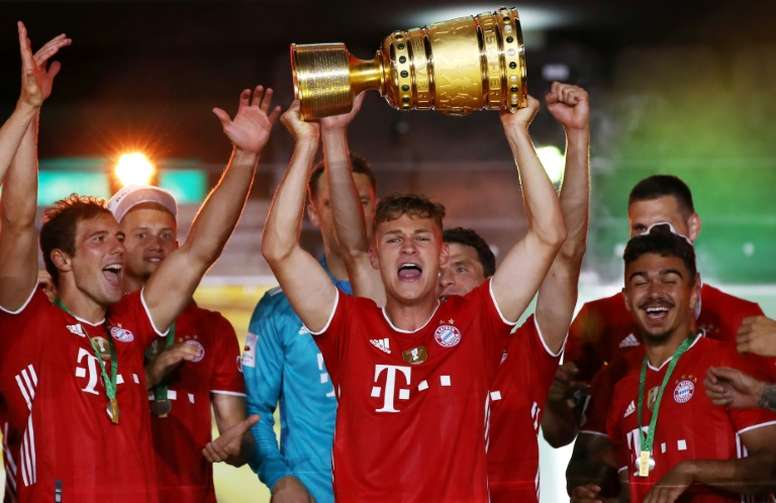 Bayern have best average points total in 2020
We already know how the season has ended in two of the big leagues, Germany and France; the others have yet to be fully defined. But we changed the prism to focus on this strange season from the calendar year (2020): this data from ProFootballDB reminds us that Bayern are almost more tyrannical still.
After playing 17 matches, their points average is almost full, 2.88, thanks to 16 wins and one draw under Hansi Flick's stewardship. The trend in the Bundesliga has been even more pronounced with 54 goals scored and only 10 conceded. That's a standard result of 3.17 to 0.59.
Tyranny is also often an unmistakable feature of Ligue 1 in the last decade. However, with the tournament coming to an abrupt end, PSG's reign is based on just nine games that have left them 2.56 points per game and second place in these particular standings.
The third in question is Real Madrid, which in post-pandemic football have managed to break the equality it had with Barca since the beginning of the year. They have earned an average of 2.53 points thanks to their defensive security (31 goals for, but only nine against), while Barca, who are eighth in this table of the big leagues, have 2.22 so far.
The rest of the highlights are Atalanta's presence in fourth place ahead of Liverpool. Gasperini, in 15 matches, has overtaken Klopp, who has played 16: 2.4 on average compared to 2.38.
If we turn the focus around, we find Toulouse to be the worst of the lot after averaging only 0.11 in nine games. Just below Paderborn, SPAL, and Brescia, all three with 0.47 on average.
July 13, 2020