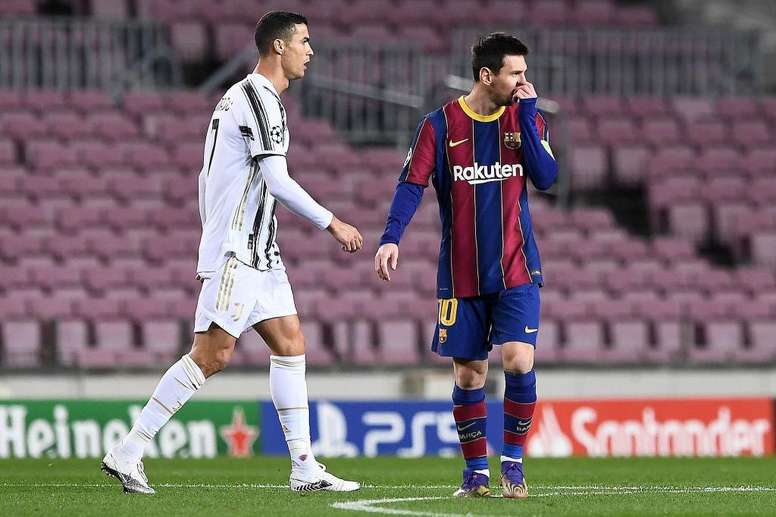 Bayern dominates the ideal eleven of 'L'Équipe' and leaves out Messi
L'Équipe's ideal line-up for 2020 includes just one La Liga player, Madrid defender Sergio Ramos, and is dominated by five current or former Bayern Munich players, who have won a good run of titles starting with the Champions League.
The five chosen from the Munich club in the squad presented on Monday by the French sports newspaper are the Polish Robert Lewandowski, the Spanish Thiago Alcantara (now at Liverpool), the Canadian Alphonso Davies and the Germans Joshua Kimmich and Manuel Neuer.
Alongside Lewandowski, the other strikers chosen are Portugal's Cristiano Ronaldo of Juventus, Brazil's Neymar of Paris Saint-Germain and Belgium's Kevin de Bruyne of Manchester City.
Along with Ramos and Davies, the ideal defence is completed by two members of Liverpool, the Dutchman Virgil Van Dijk and the Englishman Alexander Arnold.
From Sergio Ramos, 'L'Équipe' highlights the ten goals he scored in the Spanish League last year: "He is the best goal scorer among the defenders of the five major championships".
He also points out that he is "as important defensively as he is effective offensively, particularly on penalties"; and that he has become the European player who has worn the national team's shirt the most times (178).
Praise for Thiago Alcántara is centred on the fact that he is one of the players in the major European championships that passes the most (119 touches on average in 90 minutes), since he is only beaten in this by the Italian Marco Verrati of PSG.
As for Neymar, he notes that in the Champions League he caused his opponents to commit 52 fouls, 31 more than any other player.
"Despite the parties and the controversy," the sports paper notes, "the Brazilian is still first and foremost a formidable footballer. When he evolves to his best level he is almost unstoppable. He has achieved everything on a national level with PSG, which he led to his first Champions League final".