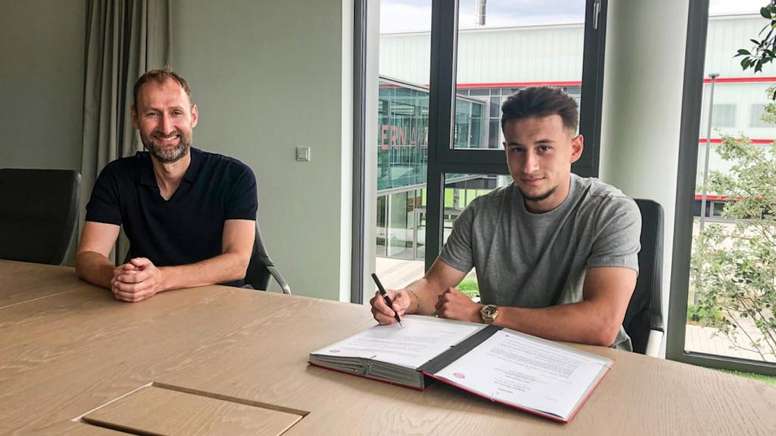 Bayern complete signing of Ajax starlet
Bayern Munich have announced the signing of 20-year-old RW Nicolas-Gerrit Kühn, who has signed a contract with the German side until 30th June 2023.
Bayern know the ex-RB Leipzig player very well, as the attacker was on loan at Bayern B since January. He scored two goals in 16 official matches for them.
Kühn found himself at Ajax after reaching a deal with Ajax, the team that has finally managed to convince the Dutch outfit to get him on a permanent deal.
Bayern published an official statement to announce the signing of the Germany under 20 international. "Ajax and Bayern Munich have an reached agreement for the immediate transfer of Nicolas Kühn. The attacker was on loan from Ajax since January 2020".
July 14, 2020
Jochen Sauer, director of the Bayern academy, welcomed the young German starlet in a statement posted on the club's website: "We are delighted that after the six-month loan, we have now been able to finalise Nicolas' transfer. He's a very technical and agile player who fits in well with us and the championship. We expect a lot from him in the future.
July 14, 2020