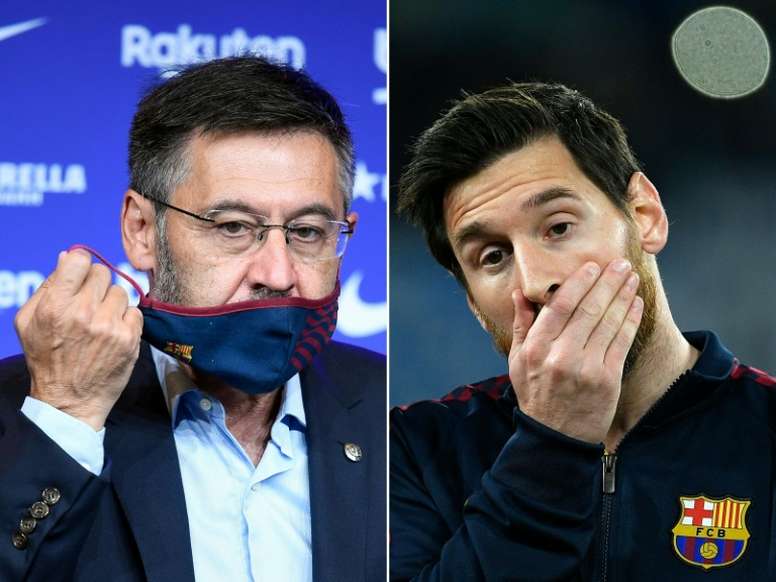 Bartomeu puts the controversy to rest: "I couldn't let Messi leave"

Bartomeu has been able to stay ahead of the heavy criticism that he has faced in recent times. Among the main issues that the president of Barca touched upon was the conflict with Leo Messi and the 20,687 signatures on a motion of no confidence against him that is still being put forward.
"The figure I think has surprised even the promoters of the motion of no confidence. The club will follow the rules with transparency and rigor. We will continue working, the transfer market closes on October 5. The Board will speak after this", explained Bartomeu, who stressed that "nobody wants to resign" because "there is a lot of work to be done".
On the other hand, the 'Messi issue' has taken up most of his time in August, but he does not want to "enter into any conflict" with the Argentine. "He is our captain and our leader. The issue is in the past. We see him as very much a part of Koeman's project. I could not allow him to leave the club. He is the best in history and the club needs him. We like him. We want him to retire here", he added.
"Balancing the budget has nothing to do with not resigning. Nobody has thought about resigning, we want to work. We are not making any predictions about the vote, we are taking it step by step" said Bartomeu when asked about the difficult economic situation the club is going through.
"For players to come, others must leave", according to the president. "Luis Suárez is a Barça player, he has been very important and has a contract with Barça. I will not talk about the negotiations. The pandemic has made many clubs have much less income," he acknowledged, alluding to the future of the Uruguayan.
Finally, he wanted to downplay the idea of the departure of Riqui Puig. "I wish Koeman all the best and he will be here for many years. We've wanted him to coach Barca for a long time. Riqui Puig is a symbol of Barca and I hope he has a great career. I think he was exaggerating today. We have a great squad and it will be difficult for everyone to play. There is talk of having more or fewer minutes, not if you have a player or not", he concluded.