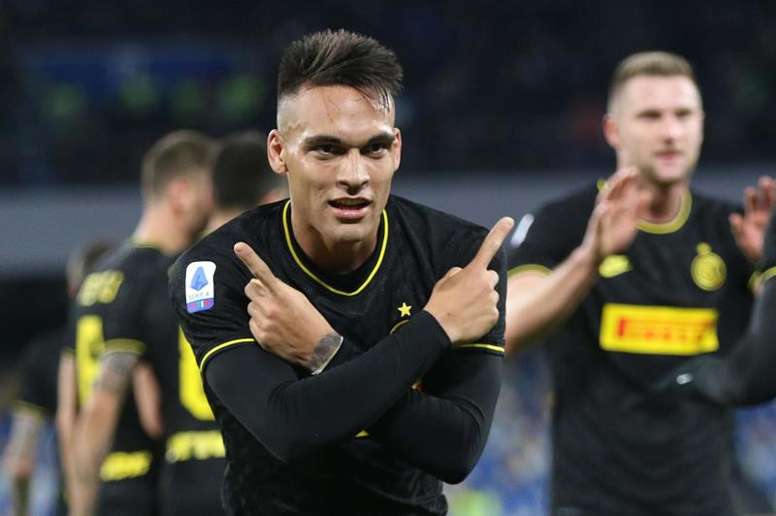 Barcelona will make their last effort to sign Lautaro
Barcelona will make a final attempt to sign Lautaro Martínez in the coming days. This is according to the newspaper 'Marca', who say that Barcelona think the move has more chances of success after recent exits.
The economic situation of Barcelona remains difficult, but the exit of Arturo Vidal, Luis Suárez, and above all Nélson Semedo have helped slightly to increase Barca´s chances. That is why they haven't given up on the Inter number '9', but done quite the opposite.
Adding up, Barca have freed up 70 million euros, 30 million of which came from the sale of Semedo to Wolves. The question is about priorities, if Lautaro should be pursued as the number one option in front of everything else.
And it is Inter that continue to state the fee in the range of 100 million euros for the sale of Lautaro. The Italian side says that he is staying, he wants to play for Barça and the Spanish side could do the rest, but that the costs are very tight.
If Barcelona were finally able to secure the deal, it would also mean giving up on signings in other areas that are also exposed such right-back, where Sergiño Dest operates, or at centre-back, where Eric García is the target.
As it is, Barca want to take one last shot at Lautaro. If there is no way, the club will look for a more economical alternative such as Memphis Depay. Several weeks ago, Bartomeu acknowledged to Aulas that he didn´t have the money to sign him, but these recent exits have changed the situation.