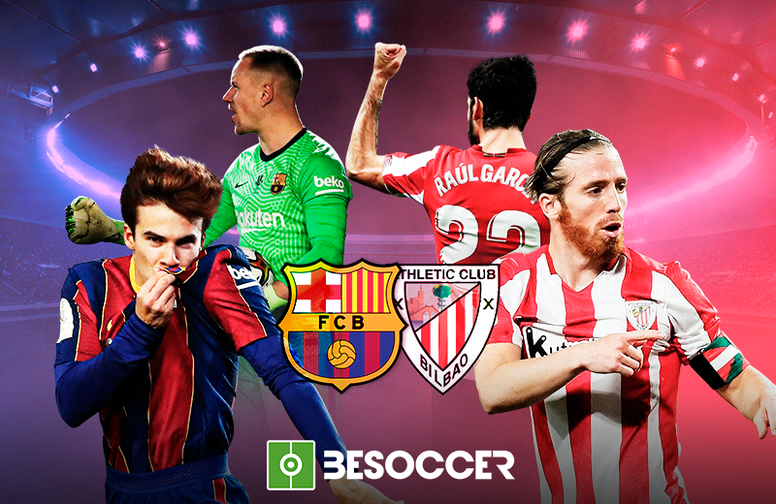 Barcelona v Athletic Bilbao, Spanish Super Cup final 2021
Barcelona beat Real Sociedad on penalties and Athletic Bilbao knocked out Real Madrid. Barcelona and Athletic Bilbao, two teams with plenty of cup pedigree, will meet in the Spanish Super Cup final at La Cartuja stadium in Sevilla. The semi-finals were in Cordoba and Malaga.
Barca eliminated Real Sociedad in the semi-finals after an intense match which saw De Jong and Oyarzabal score (the latter from 12 yards). It went to a penalty shootout and Ter Stegen was the hero. The Catalans went through after Riqui Puig scored the winning spot kick.
A brace from Raul Garcia sent Athletic Bilbao into the final. Karim Benzema pulled one back for Madrid, but it was not enough. Marcelino has only been in charge of the club for two games and has already got his team into a cup final. Real Madrid appealed for a penalty in the 95th minute, but it was turned down.
The 2021 Spanish Super Cup winner will not be the same as last year's. Real Madrid beat Atletico back then and the second edition with this new format will see Barcelona or Athletic Bilbao lift the trophy.
January 14, 2021