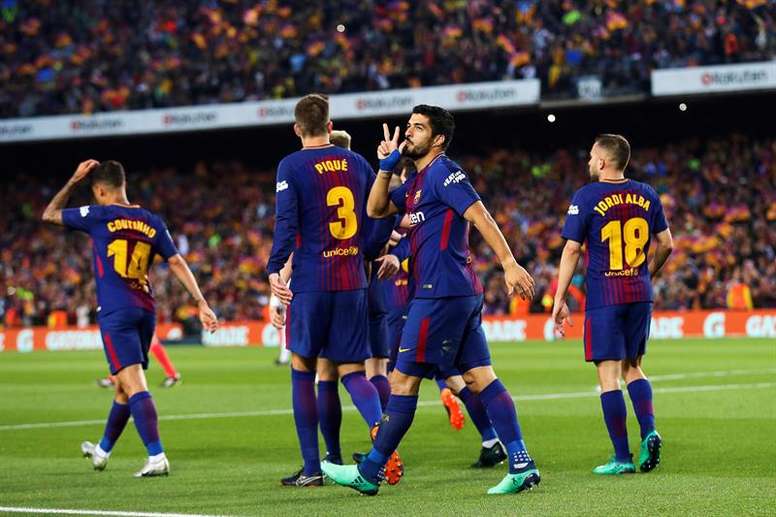 Barcelona showed their strength in South Africa
Ernesto Valverde's side came out fighting and immediately exerted their dominance over their South African hosts with a goal from Frenchman Ousmane Dembele within the opening three minutes.
The two sides were competing in a club friendly to mark the centenary of former South African president and anti-apartheid philanthropist Nelson Mandela's birth.
However, if spectators at the FNB Stadium assumed that the opening few minutes were a sign of things to come for Sundowns, they were very mistaken with the South African side producing a worthy performance in the face of La Liga champions.
Both halves of the match were overflowing with opportunities for both sides. Particularly in the second half where the momentum of the match seemed to swing from one end to the other every few minutes.
The decisive factor that separated the two clubs though, was a knack for finishing. Sundowns were presented with several chances and failed to score more than once, whereas Barcelona managed to convert their play into points on the scoreboard on three occasions.
Dembele opened the scoring for the visitors, before a little three-touch play between Luis Suarez and his namesake Denis doubled their advantage in the first half.
The second half began at a punchier tempo, with both goalkeepers having their reflexes tested, but it was Andre Gomes who pushed Barca's lead to three, as he and Alcacer, who got the assist, capitalised on some dismal defending from Sundowns.
Not ten minutes later, Sundowns came back fighting as Sibusiso Vilakazi got them onto the scoreboard with a goal in the 76th-minute. The South African hosts were however, unable to narrow the margin and the match ended 3-1.