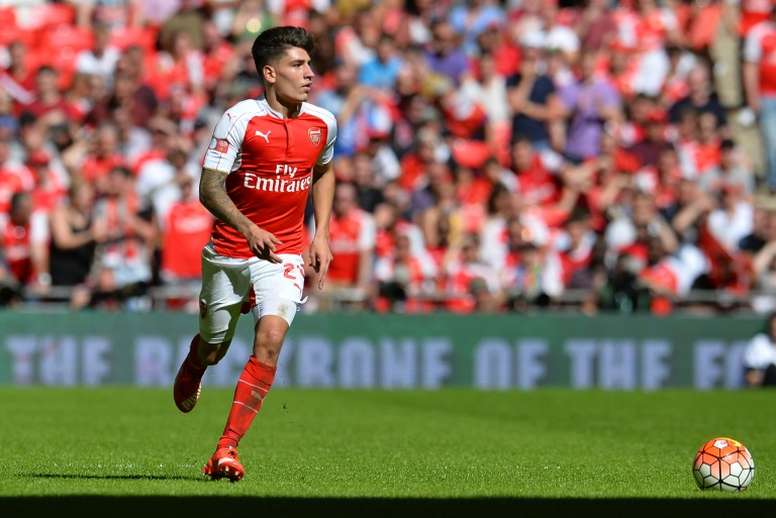 Barcelona's five alternatives to Arsenal's Bellerin
Barca have decided to call on a 'Plan B' in case Bellerin's transfer doesn't work out, with all evidence pointing towards yet another frustrated signing. The Catalans have not been able to overcome Dani Alves' departure, and have identified five options to end the right-back 'curse' at the Camp Nou.
Djibril Sidibe, from Monaco, is the most exciting option for Valverde. However, much alike other Monaco stars, he would prove expensive.
Another option, perhaps more financially viable, is Nelson Semedo, or 'Nelsinho'. The Benfica right-back represented his Portugal in the Confederations Cup and is only 23 years old.
Valverde's team have also set their sights on La Liga players, but they appear an impossible dream. Alvaro Odriozola, at the age of 21, there is no doubt of the bright future he has ahead, but he has recently renewed his contract with Real Sociedad, who attached a 30 million euro release clause.
Another full back, who has been linked with a move to the Camp Nou before, is Joao Cancelo. It would perhaps be the best time for him to leave Valencia, but the Spanish club have slapped a huge price tag on the Portugal international.
Finally, the other impossible dream, Joshua Kimmich. Bayern Munich will do everything to retain one of their young talents, the 22-year-old has played 20 fixtures for Germany, winning the World Cup and Confederations Cup.
Five players, with their pros and cons, but who could help Barcelona to forget about Hector Bellerin, if the Spaniard finally doesn't return home.