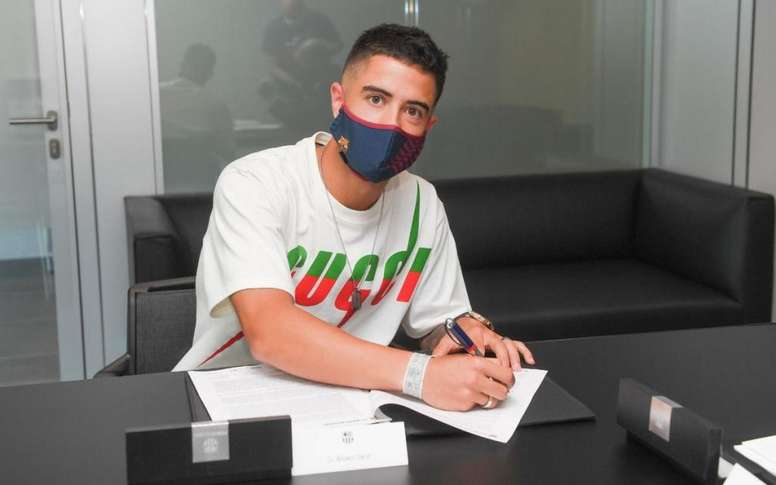 Barcelona renew 19 year old starlet
It's now official. Álvaro Sanz has renewed his contract with Barca until 2023. The club announced it on their social media on Friday.
As well as prolonging his deal for three more seasons, the Barca CM will also have a 10 million euro release clause.
Álvaro, who went from the youth team to the second team, signed his new contract in the box at the Johan Cruyff stadium alongside Xavier Vilajoana, responsible director for Barca B, and José Mari Bakero, technical secretary of the B team.
The midfielder is a Spain under 19 international.
June 26, 2020