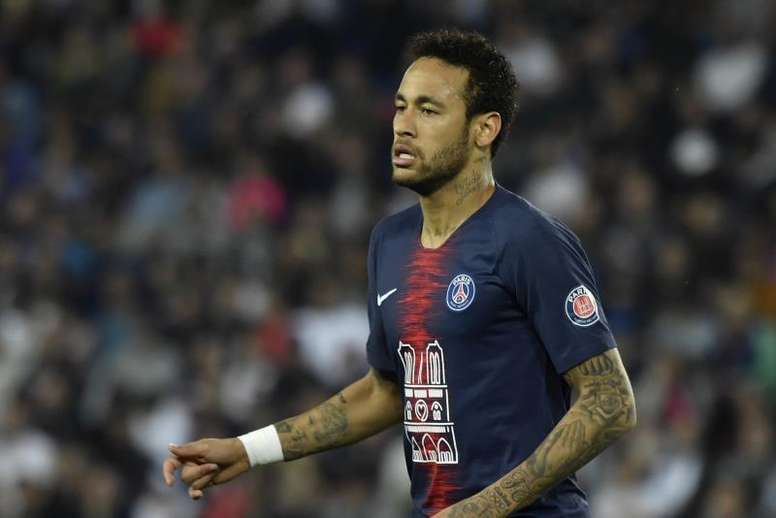 Barcelona remain coy over Neymar links
"This spokesman will never rule anything out because it's not part of my responsibilities. But we won't talk about Neymar or anyone else. If we finalise a deal either through a signing or a departure, we will communicate it," he said.
Speculation has mounted over the past day that Neymar wants to return to Barcelona. In France, in particular in 'L'Équipe', it has been reported that PSG would be willing to sell the player for the right price.
"No door has been left open or closed. Everyone is aware of the events that took place. We have explained them. He's a PSG player and we're not talking about Neymar or anyone else. He's at PSG. We won't do it here. Because it would be a trap and it would hurt us," Vives said.
When asked if Neymar would be judged solely as a footballer or whether they'd take into account his off-field issues, Vives replied: "All circumstances are considered. There are economic and sporting circumstances. It is a general framework. And that's what experts do".
Vives then assured that Barcelona had not been idly watching the market go by without doing anything: "This club is extraordinarily active. But we are discreet. It's part of our DNA. Here there is always work going on. Planning is not done in the short term but in the medium and long term. Decisions are made. We want to send a message of tranquility, calm and confidence to our supporters. If someone has thought that nothing has been done since that night in Liverpool, they are mistaken".
On Neymar's complaint that he made when he left for some supposedly unpaid contract bonuses, Vives commented: "We're not going to talk about any player, we're not going to talk about Neymar. In the situation with Neymar, our legal team has done the work".
He also didn't want to comment too much on Antoine Griezmann - another player who has been continuously linked with a move to Barça: "We will not comment on Gil Marin's statements. Here we communicate things that are done but what could be ongoing we can not comment on because it could harm us," said Vives, who was then asked about a possible complaint by Atlético for negotiating with a player under contract at another club: "We will not get involved in this argument".