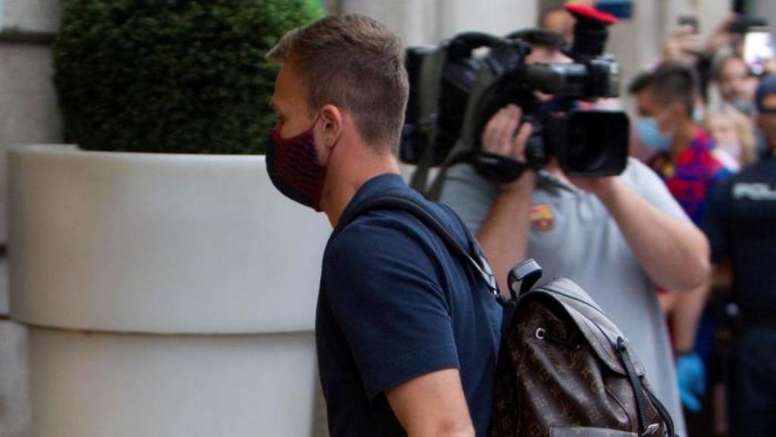 Barcelona prevent Arthur from watching the game at the ground
Doubts over whether Arthur Melo was allowed to be in the stands for Barca's game with Napoli were cleared up minutes before kick off. The club did not allow the Brazilian access to the stadium, 'Marca' confirmed.
The club argued the UEFA health protocol meant they could not let him in. Remember the now Juventus player returned to Barcelona on Friday and was tested for coronavirus. As there were no results to confirm he was negative, he was refused access.
Arthur's plan, despite having disciplinary sanctions opened against him after refusing to return to Barca, was to support his former teammates during the Napoli match.
Sources close to the player said that no one from the club had told him that he could not access the stadium to watch the match. The club argued that Arthur was not on the list of spectators authorised by UEFA (350 people).
Therefore, after walking away from the entrance, Arthur waited to see the club's upper echelons to terminate his Barca contract. Then, he will be able to focus on life at his new club Juventus.