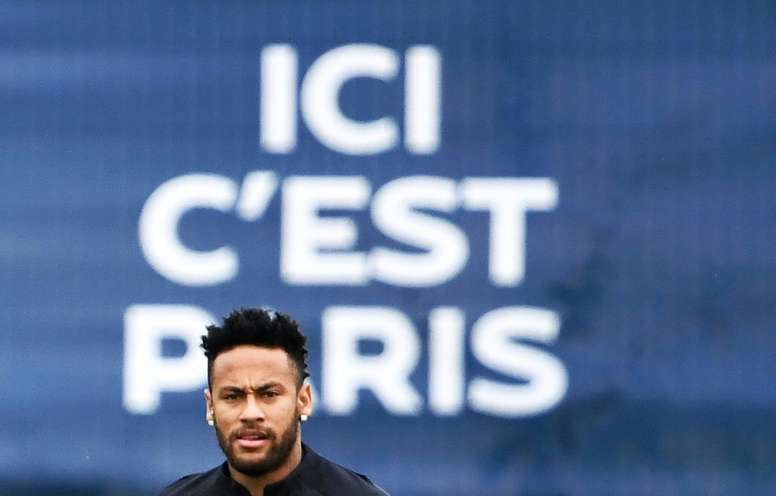 Barcelona prepare written offer to sign Neymar
Barcelona, as we are hearing from several different sources, have decided to try and sign Neymar one more time, Neymar is recovering from a knock and has not yet played for PSG this season.
'RAC1' have revealed that today, a meeting took place between different directors of the club, from the President Josep Maria Bartomeu to Brazilian advisor Andre Cury, going through the treasurer Quique Tombas. During this meeting, Neymar's name was put on the table.
In this high level meeting, Barcelona decided they would make a written offer to Paris Saint-Germain, informed 'RAC1'. The aim is to finally convince the French club, who wants to avoid Neymar's departure to Barcelona and has even seen appetizing players leave, like Philippe Coutinho (has gone to Bayern) or Nelson Semedo.
According to 'RAC1', regarding the negotiation, Barcelona intends to act on the same type of deal that PSG carried out with Bayern Munich and Philippe Coutinho, a loan transfer with the option to buy at the end, all business that was discussed this Monday.
In the meeting it the fee they would pay to PSG was mentioned, not only about the signing of Neymar on loan, but also the payment of an economic amount, which has not transpired, just as Bayern did on Monday with Barça, paying 8.5 million euros for the transfer of Coutinho.
This causes difficulty in negotiations, but Barcelona are determined and will not stop in their efforts to sign the player. There are 15 days left until the transfer window closes.
Meanwhile, Barcelona hope that the star makes a move to their club. A hint from Neymar would help the operation and bring him closer to Camp Nou, although Real Madrid has not yet withdrawn their bid for the Brazilian. And the PSG, meanwhile, loses and Thomas Tuchel says that Neymar will not leave until they look for a replacement. Paulo Dybala says.