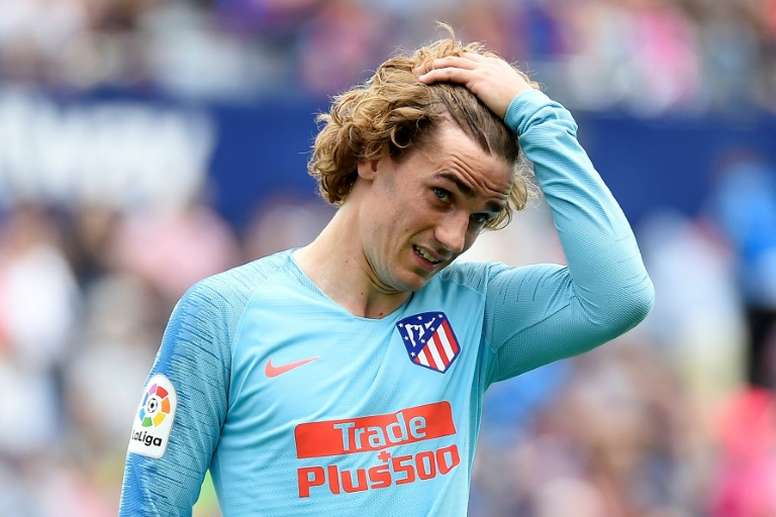 Barcelona or Paris?
Since announcing his departure from Atletico Madrid, all eyes turned to the Nou Camp, with everyone expecting his arrival at Barcelona as merely a formality.
Barcelona however are taking greater care when regarding a potentially big transfer such as Griezmann after the failed arrival of Philippe Coutinho from Liverpool just 18 months ago.
This has led to other clubs taking interest and although a lot of Europe's biggest clubs have ruled themselves out of signing Griezmann, Pep Guardiola took Manchester City out of the running for example, one of them remain firmly intent on signing the French forward.
PSG are a club with an attacking trio most teams in Europe could only dream of, but with Edinson Cavani seemingly leaving the club, there will be a hole in the middle of the attacking trio, with Neymar and Kylian Mbappé on the two wings.
WIth Barcelona hesitating, mainly due to the players not being overly convinced by his attitude, both Atletico and Griezmann are having to take their eyes elsewhere.
PSG have remained interested in Griezmann ever since he announced he would be departing Madrid, and he would be the sort of player the fans would demand after a disappointing season in which the Parisians failed to reach the Quarter-Finals of the Champions League once again.
Whilst PSG and Barcelona appear to be the two most likely destinations for Griezmann, his future is actually more up in the air than ever, with the uncertainty likely to be worrying the French World Cup winner.
One thing is for sure at the moment and that is that Griezmann remains intent on leaving Atletico, where he will go is a whole different affair altogether.