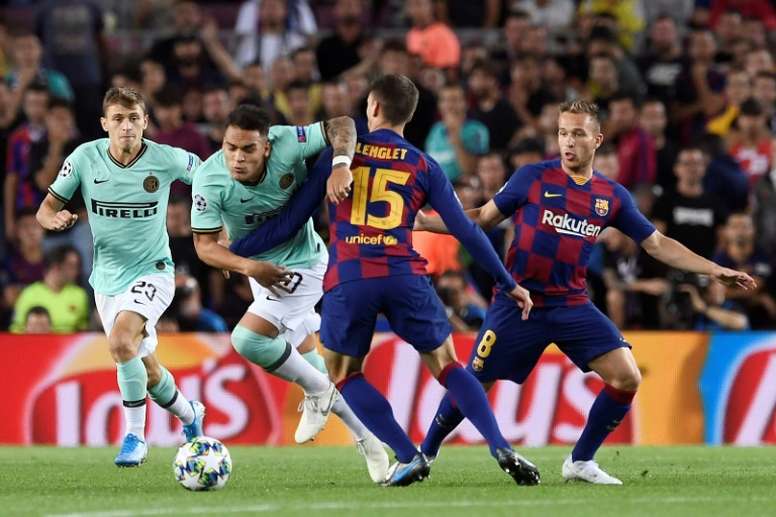 Barcelona made aware of Lautaro Martinez's price: €111 million in July
The Argentinian striker has been put among the candidates to replace Luis Suarez, who is at the beginning of the end with his career in Barcelona. The Catalans have been following the player for quite some time, and it seems they have now discovered an entry route.
Inter Milan's refusal to let their player out next summer has one way out, according to the Italian newspaper: in July, the club that pays111 million for Lautaro would take him without the need for negotiation.
The Argentinian striker has taken a big step forward for Inter and has successfully overcome the shift from South America to Europe. He is liked at Barcelona because of his good qualities and his good relationship with Leo Messi, as withnessed in Argentina's national team, with whom the '9' would be more than happy to play.
He reportedly left quite an impression after his goal and performance against Barcelona in the Camp Nou, which means his signing would be welcomed amongst fans.
However, the 111 million euros in the strange cancellation clause are reportedly too much for Barcelona. Certainly, Lautaro's market value is far below today, although it is true that market inflation raises it to 'reasonable' figures given his performance and age (22 years).