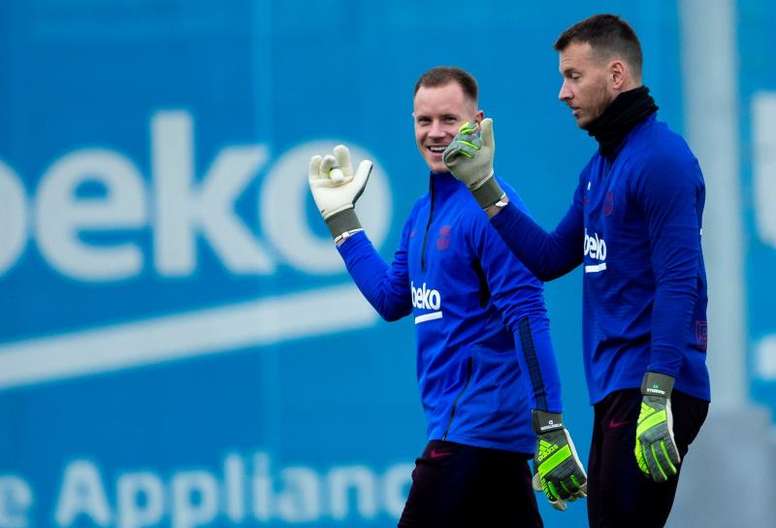 Barcelona look to Portugal for a new goalkeeper
Barcelona's goalkeeping duties are well taken care of at the moment. It is widely known that Ter Stegen is the starting goal and Neto is second. However, the ctaalans are trying to plan ahead.
According to 'A Bola', FC Barcelona have shown interest in Luís Maximiano. The goalkeeper plays for Sporting CP and is only 21 years old. It would be, without a doubt, a signing thinking in the long term. Because of his youth, he could spend several years in the Camp Nou.
Luis Maximiano has a contract with Sporting CP until June 2023. Other clubs like Milan have reportedly shown interest too.
However, as 'A Bola', points out, Varcelona have only started to discuss this situation, and there is no real offer as of yet.
It's a safe bet, since the player would come to cost about 16 million euros.
For now, there is not clear sign as to what will happen to Barcelona's goalkeepers next seasonAccording to the latest information, Neto could leave. The idea would be that his place would be taken by Arnau Tenas, the goalkeeper of the youth team.