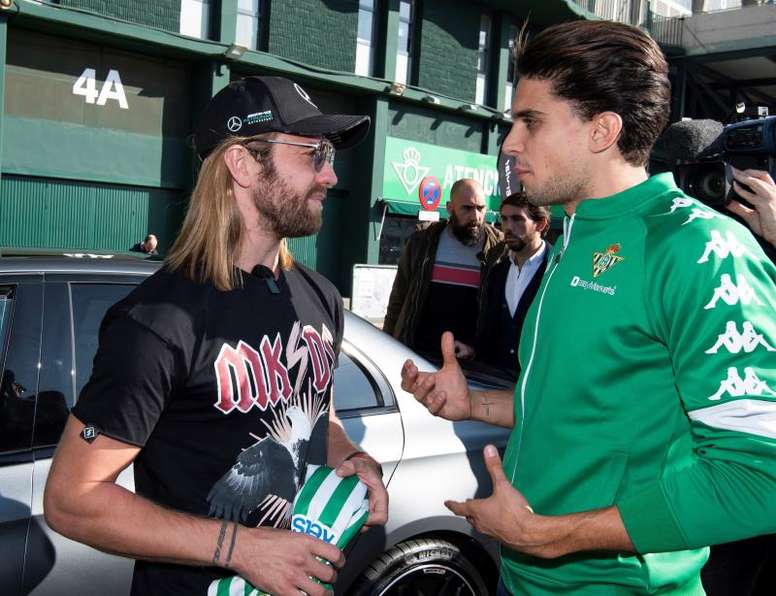 Barcelona hope for helping hand from Betis' ex-Barca players
After losing in the 'Clasico', Barcelona need Real Madrid to slip up again this term. The first opportunity for Madrid to drop points is in Sevilla. Real Madrid visit a Betis side who are always difficult to beat despite the fact they are not going through their best spell.
In addition, several Betis players have a Barca past so they have all the more reason to try and help their former club out with a victory. Of course their main objective will be to try and win for their current club Betis.
The coach, Rubi, was also at the Camp Nou. He joined in 2013 and was Tata Martino's assistant during the 2013-14 season before moving to Valladolid.
But as well as him, Marc Bartra and Cristian Tello came through the La Masia academy and have been at Betis for some seasons now. Carles Aleno is last to arrive on loan. Therefore, he is still a Barcelona player.
Alex Moreno, who came through the La Masia academy, but made a name for himself elsewhere, and Emerson are ther other players at the Andalusian side with Barca connections. A few years back, the club was full of former Real Madrid footballers so things have changed a lot for 'Los Verdiblancos'.