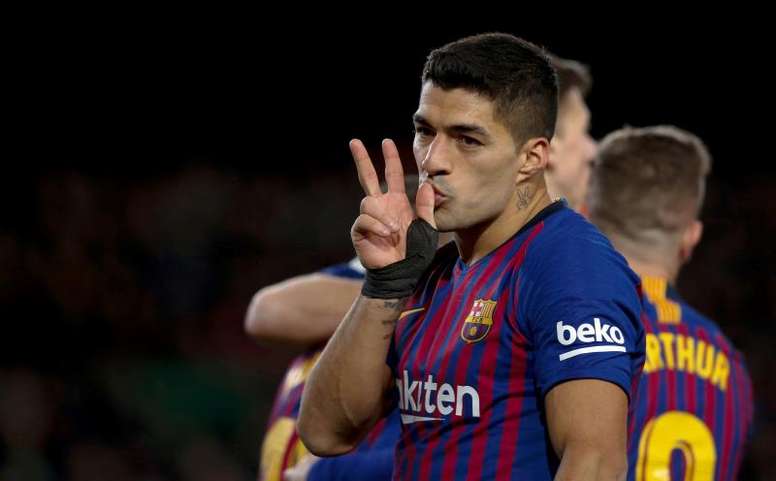 Barcelona goalfest destroys Sevilla
Barcelona went into the second leg of this Copa del Rey quarter-final facing a sizeable challenge - a superb performance by Sevilla in the first leg had given today's visitors a 2-0 aggregate advantage. But the Catalans were up to the task, and it wasn't long before the goals were raining in at the Camp Nou.
Goals came early on in the match as Philippe Coutinho converted a spot kick after 13 minutes. From this point onwards the action was relentless as both teams attempted to clinch the Copa del Rey quarter-final. Rakitic joined Coutinho on the scorecard as Barcelona went 2-0 up bringing the aggregate score to 2-2 and the game really started to heat up. Sevilla had chances to score with a penalty in the 27th minute - however it was saved by Cillessen and we were swiftly brought to half time with both teams creating chances to steal victory.
The match really came alive in the second half which saw Barcelona score their third of the evening within ten minutes. This was immediately followed by a fourth by Sergi Roberto with half an hour still to play. Arana could provide some hope for Sevilla, scoring one in the 68th minute. However, this was futile in the face of Barcelona's performance.
Towards the final ten minutes of the match, Barcelona treated us to a flurry of fabulous football seeing them score two more goals - one in the 88th minute, and the other in extra time. It was a blistering end to a sublime performance from the hosts, and they book their place in the semi-finals with ease. Real Madrid could lie in wait, assuming they hold onto their two-goal advantage against Girona.