Barcelona enquire about Leao

BeSoccer
3 months ago
2.6k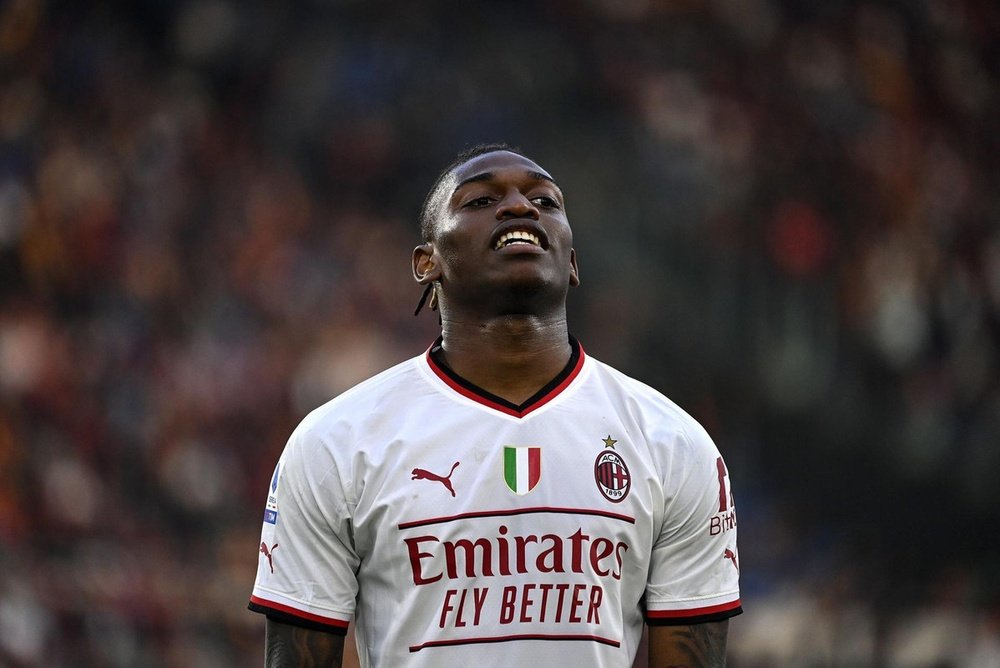 Laporta asks Mendes about Leao. EFE
Robert Lewandowski has been the only one who has taken the Barcelona front line forward this season. Raphinha's numbers have been good, but they have left a lot to be desired, which is the same for Ousmane Dembele. That is why the club will be looking for fresh faces this summer.
Joan Laporta's idea is to get Leo Messi back to form an ideal duo with the Polish striker. Now, 'Sport' have reported that the 'Cule' president has contacted agent Jorge Mendes to talk about Rafael Leao, the AC Milan striker's situation.
In terms of on the pitch, they know they have to freshen their forward line up, and in recent months, a lot of names have been talked about, especially to strengthen the wings, where the Portuguese is one of Europe's best. However, getting him in is very complicated.
The Portuguese man is set to renew his contract until 2028 with the Italian side once the season ends. If he stays on his current deal, he will be there until 2024 and this summer would been a much cheaper time to get him, or even wait until next year to get him on a free.
Mentioned in the news story
LaLiga

Serie A

Barcelona

Milan

Rafael Leão