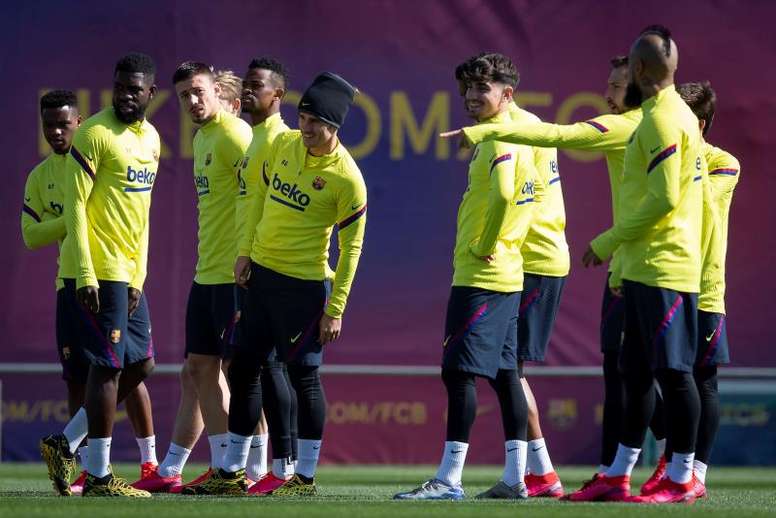 Barcelona considering asking players to take wage cut
In September, Barcelona announced a budget of more than 1 billion euros for the first time. Namely, 1.047 billion euros. Quite a record. But this forecast has been blown up by the coronavirus. The footballers, according to 'La Vanguardia', could be affected in their respective salaries.
Money isn't coming into the club. The Camp Nou is closed, which means there are no visits to the shop, nor the museum, nor to the famous tour. All of these are extraordinary sources of income. There are no tourists either like there usually are, and the closure of the facilities have cut the income.
If football doesn't return soon, television companies could be forced to renegotiate their contracts. Losses may already have to be anticipated in this regard. Two weeks without football is too long... and threatens to extend this drought a little further.
Barcelona are threatened by COVID-19 like the rest of clubs, but if the wage bill of all players is high, as is the case, it is a difficult burden to bear if no money comes in. he players represent the largest part of the 507 million that Barca pay in wages.
According to 'La Vanguardia', in the meeting expected to take place on Friday, temporary dismissal is ruled out, a measure which other clubs are carrying out. But the job preservation and wages of all the workers including the players is worrying.
The aforementioned source suggests that those in charge of the club are going to suggest to the squad some type of gesture to help to redress the balance. In Germany, ome players are already parting with their wages. Barcelona are pushing to elaborate a crash plan against this problem by the financial, social and labour collapse caused by the spread of the coronavirus.