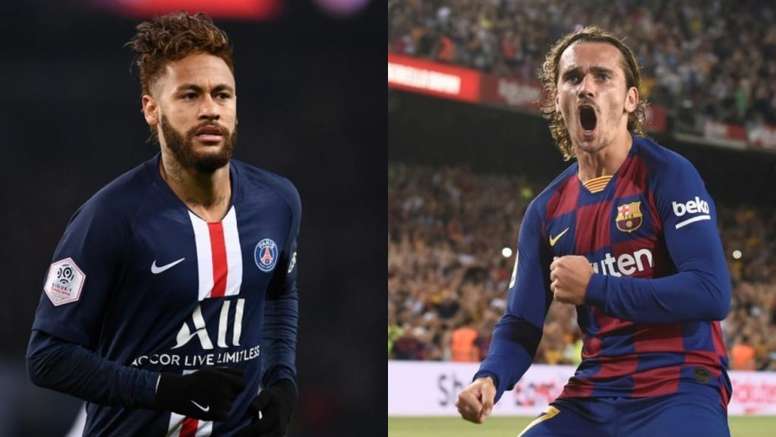 Barca would sacrifice Griezmann to bring back Neymar
Barcelona are so eager to get Neymar back that they seem willing to sacrifice Griezmann, their most disputed signing in recent times, to achieve it.
At least, that's what the newspaper 'Sport' suggests. The Frenchman hasn't had a good season at Barcelona, he has struggled to adapt, and he hasn't been capable of making Barca forget about Neymar either, their greatest desire.
Since the Brazilian left for PSG in the summer of 2017, Barcelona have tried actively and passively to make up for his absence, without success. Not even the breakthrough of Dembélé, nor Coutinho's class, nor Griezmann's good work have served for Neymar to be forgotten about.
And now, like every summer, the return of the prodigal son is again being rumoured about. The difference is that now Barcelona have a player that PSG would be willing to accept as a bargaining chip: Griezmann.
The inclusion of the Frenchman would undoubtedly cheapen the deal (it's an illusion to think it'll be man for man) and would leave Barcelona with enough money to undertake their other big summer signing: Lautaro Martínez.
However, according to the aforementioned source, Griezmann has his days numbered. If PSG don't want to do a deal with Barca, the Frenchman will still be cashed in on. They hope to get 100 million for him.