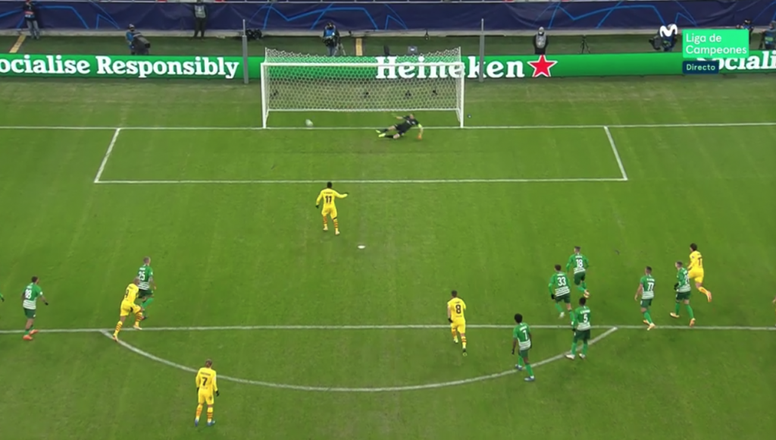 Barca won a penalty and Dembele made it three from the spot
Barcelona were enjoying themselves in Hungary and at half-time, they had basically sealed the three points. In reality, Ronald Koeman's men needed 28 minutes to make it 0-3.
After two very similar moves which saw Griezmann and Braithwaite score, Dembele was given a chance to score from 12 yards to boost his confidence.
The Dane won the race woith Frimpong and the defender brought him down when he was running through. Braithwaite wanted to take the penalty to get his second, but in the end, he let the Frenchman take it.
Dembele hit it brilliantly, given that he beat Dibusz and he also confirmed that he is in form in the Champions League. He has scored three goals and two assists in the four matches he has played in the group stage.