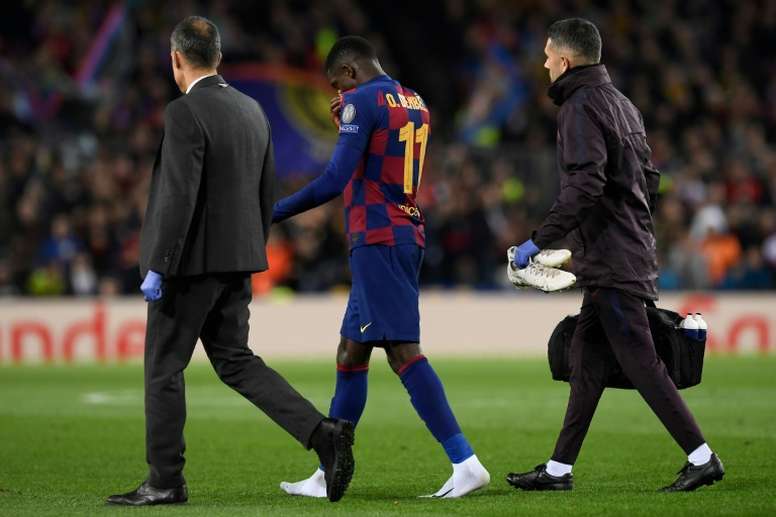 Barca will sell Dembélé to United to sign Depay
Ousmane Dembélé was set to remain at Barcelona this season. However, the Catalan club now want to send him to Manchester United in order to raise money for that would help them sign Depay, 'AS' have reported.
According to the source, the club intends to raise about 50 or 60 million euros to put towards the purchase of Memphis Depay, who would fill the place left by Luis Suárez.
On top of the 50 or 60 million euros that the sale of Dembélé would bring in, Barcelona would also free up more of its wage bill so that they could help recruit the Dutchman.
Dembélé was brought in three seasons ago to fill the hole left by Neymar. However, recurring injuries and disciplinary issues have meant that he has been unable to consolidate his place in the starting line-up.
Moreover, the arrival of promising youngsters such as Francisco Trincao and Pedri, as well as the return of Phillippe Coutinho, have meant that the Frenchman is struggling for a spot.
Ousmane Dembélé has always been linked with Manchester United. So, despite the fact that Old Trafford continue to deny their interest in the Frenchman, 'AS' insist that a deal is close.
Barcelona were pessimistic about the arrival of Depay because they couldn't see anyone leaving the club. However, the sale of Dembélé would open a loophole that could facilitate the Dutchman's arrival.
Meanwhile, Olympique Lyon have further lowered the price of Memphis Depay. The French club would now be willing to listen to offers of less than 25 million euros.