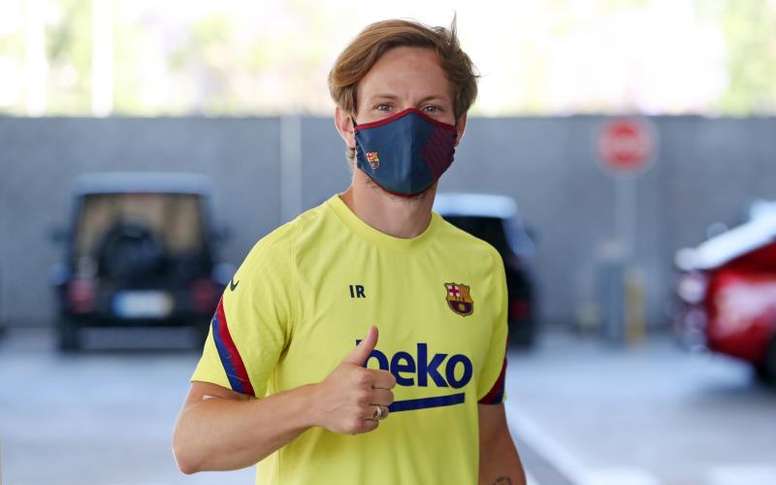 Barça will not pave the way for Rakitic's return to Sevilla
Rakitic's contract with Barça runs until 2021. And the club has no intention of changing that.
Sevilla is the main interested in taking over his services. But they don't plan to pay for him, says 'Mundo Deportivo'. They would like to have Rakitic back only if it is at zero cost.
Although there has been speculation about the possibility that Barça will make it easier for Rakitic to leave the club, the Catalan newspaper states categorically that this will not happen.
The source says that when La Liga ends, Barça plans to sit down and talk to Rakitic about their future. The positions, at least at the moment, are quite opposed.
Barça has no room for Rakitic, and he has been linked to an exit for a while. They want to get about 15 million euros from him, estimates 'Mundo Deportivo'. Rakitic, on the other hand, wants to return to Sevilla FC. And, on the banks of Guadalquivir, they don't even consider his return if they have to face such a payment.