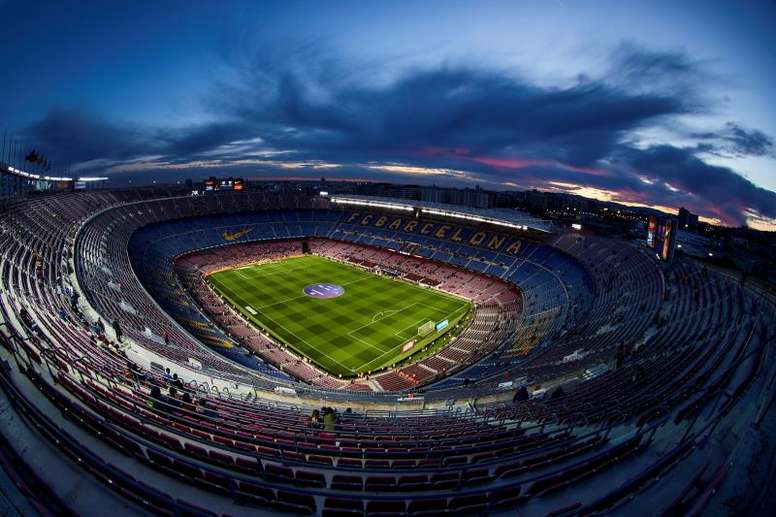 Barca v Napoli to be behind closed doors
Barcelona v Napoli on 18th March will be played behind closed doors. The Catalan government confirmed it after the meeting between the Department of Health and Barcelona.
The meeting, in which Barcelona CEO, Òscar Grau, director of Professional Sections, Albert Soler, and Barcelona chief medic, Ramón Canal, were all present, started at 9am and took more than an hour and a half.
Beyond the Barcelona representatives, the General Secretary of Health Laura Pelay, and the General Sports secretary of the Catalan government were also present at the meeting.
Barcelona's intention was to play the match with fans, 'Mundo Deportivo' informed. However, the growing increase in coronavirus cases has forced the match to be played behind closed doors.
The aforementioned source assures that Barcelona will lose out on 4.5 million euros by playing the match behind closed doors. All this is derived from the ticket sales which cannot be made.
It must be remembered that the Italian territory is in quarantine, as the Italian prime minister, Giuseppe Conte confirmed, and that people who have proven reasons to work will only be allowed to leave, such as Napoli.
March 10, 2020
Thus, and despite it being speculated that Napoli will not be able to travel to avoid more risks, in the end, the match will be played on Wednesday 18th March, however, behind closed doors.
This will be the 2nd time in history that the Camp Nou will be empty for an official match. It already happened on 1st October 2017 for the Barcelona v Las Palmas match, when it was decided in this way after the altercations that took place on the occasion of the referendum in Catalonia.
Napoli, on their part, confirmed that they will reimburse the price of the Nou Camp tickets to all their fans. They thus said it after the match was confirmed to be taking place behind closed doors.
March 10, 2020