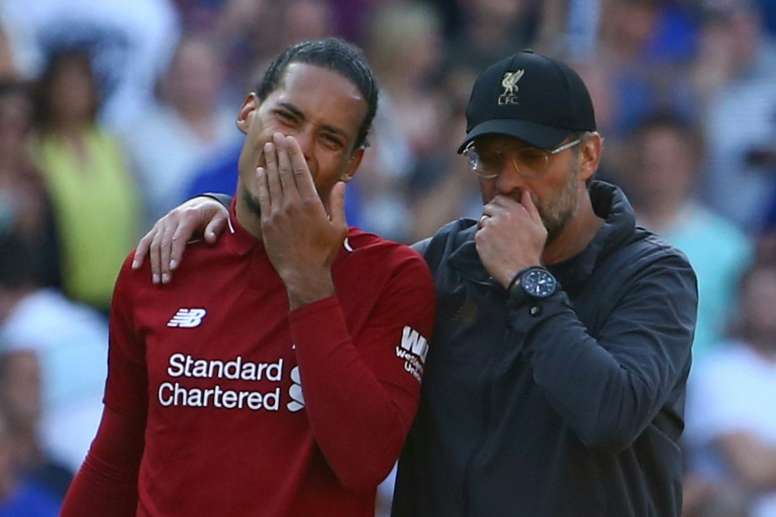 Barca unsuccessfully tried to sign Van Dijk
'Daily Mirror' publishes some interesting and surprising information. They assure that Barcelona recently weighed up the signing of Virgil Van Dijk, chosen the MVP of the Premier League last season and the Man of the Match of the Champions League final played at the Wanda Metropolitano in which Liverpool beat Tottenham.
The Catalan side are willing to splash the cash out this summer. Apart from signing Griezmann, the other name which is reverberates around the offices is Neymar's. Until a short while back, De Ligt was also on their radar, but the central defender seems destined to play at Juventus.
So, according to information from 'Daily Mirror', Barcelona got in contact with another Dutch defender, Van Dijk. The idea was a non-starter, but the club from the Camp Nou tried. It is worth remembering that Van Dijk arrived at Liverpool in January 2018, becoming the most expensive defender in history and candidate to win the next Ballon D'or.
"Barcelona made enquiries about whether Virgil Van Dijk could be tempted to leave Liverpool. They were quickly given short shrift by the Dutch defender's representatives. They did not bother taking it further."
Van Dijk is really happy in Liverpool where he is the captain. Klopp found in him the perfect defender to give solidity to a very leaky Liverpool back line. With him, Liverpool were capable of reaching a Champions League final again, which in this case led to a happy ending for the Reds.