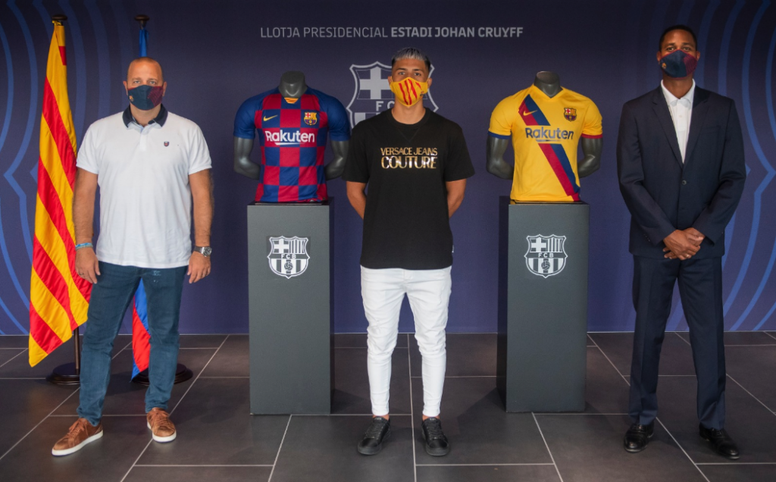 Barca tie down Diego Almeida, a CB with a great future
The end of the season is always busy for the big teams. It's usually time to decide what players from the youth academy are staying and which ones aren't renewing.
In Barcelona's case, Diego Almeida, a young centre back in La Masia, renewed his contract on Monday.
Barcelona thanked the player's family for their confidence in the club and Diego Almeida posed with Patrick Kluivert and Xavi Vilajoana, board members, to announce his renewal.
The player is a regular for the Spanish youth teams and seems prepared to take the big leap and get game time with the Barcelona youth team.
July 13, 2020