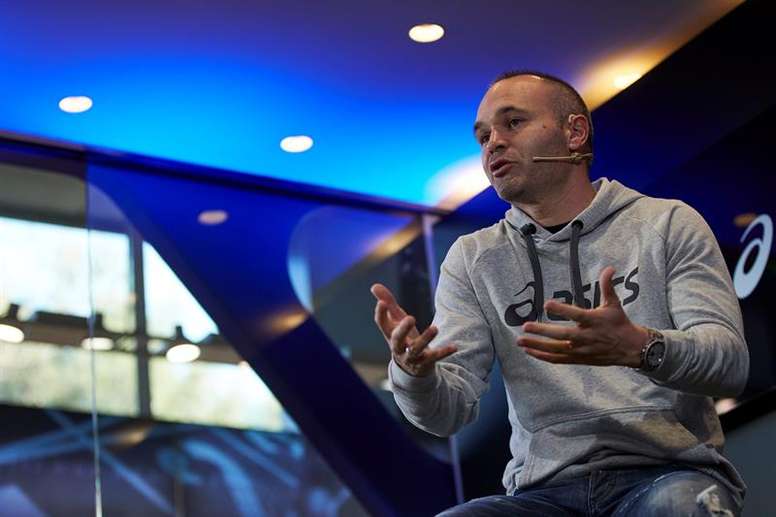 Barca sporting director and his team did not contact Iniesta
A day before playing against Betis, 'Sport' made public that Barcelona had weighed up Andres Iniesta's return in the winter transfer market. However, 'Marca' said it was not the sporting director or his team.
Barcelona are aware that they need to reinforce the squad, more so with the serious injury to Ousmane Dembele. That player will not be Andre Iniesta though.
Eric Abidal and his team never opted for Iniesta. Yes there was contact, but not from Abidal or his team.
Barca's intention was to have the Spanish footballer on loan, only for the rest of the 2019-20 and then return to Japan for the following season.
It was rather curious that when Quique Setien joined Barca, one of the names he mentioned was Andres Iniesta: "He still hasn't retired... perhaps we can still get him back," he joked.
Once the transfer window closed, the option to bring back Iniesta went away. In any case, the player did not want to return. Then all their efforts went into looking for a striker.
That is when the option of Willian Jose came to the table. After ruling out Angel and Stuani, the Real Sociedad striker has become the first choice to be added to Quique Setien's squad.