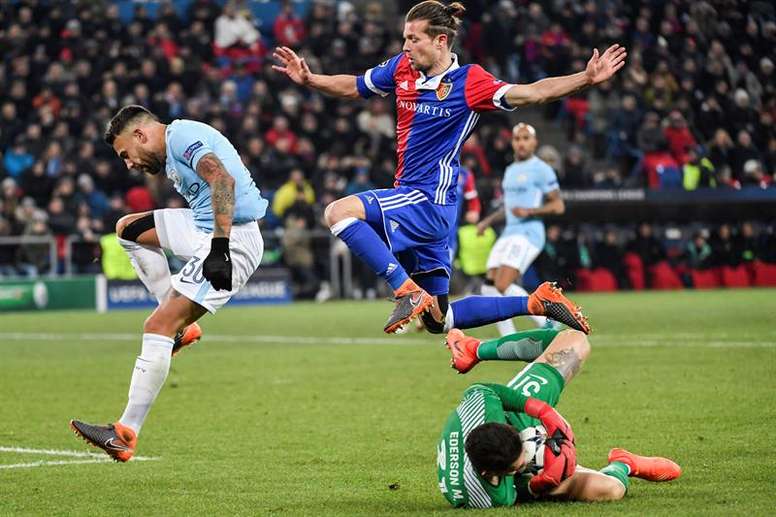 Barcelona present in Pep's latest clash
Manchester City came away from St. Jakob Park with a commanding 4-0 lead and the tie is all but decided. For a second time, Pep Guardiola will face Basel, the club that spurred the creation of the team where the former midfielder and now manager once plied his trade.
Hans Joan Gamper is the man credited with founding FC Barcelona and he based their trademark blue and red kit on the Swiss club's. The history of Basel goes back to 1893, way before the 'blaugranas' became one of the most feared opponents in world football.
The Swiss outfit were ever-present in the inception of FC Barcelona. In fact, the club's first president, Walter Wild, was of Swiss origin. A whole century later, one of the many Camp Nou idols emerged.
Pep Guardiola's undeniable class, both on the pitch and from the dugout, made Catalan fans cheer. He carries Barcelona's DNA in his blood, surfacing as one of the best midfielders in the 90's and then silencing his critics on the touchline.
He changed the history of the club after being appointed Barcelona boss in 2009. In his first season in charge, Barcelona became the first team to lift six trophies in one season. Not only that, but he did so by playing entertaining football, like Johan Cruyff's legacy had been handed down to one of his star pupils.
Tonight, one of the symbols of Barca's history will host one of the cornerstones of the club's creation. Recent history, Pep Guardiola, meets the genesis of Barcelona. Basel and Hans Gamper.