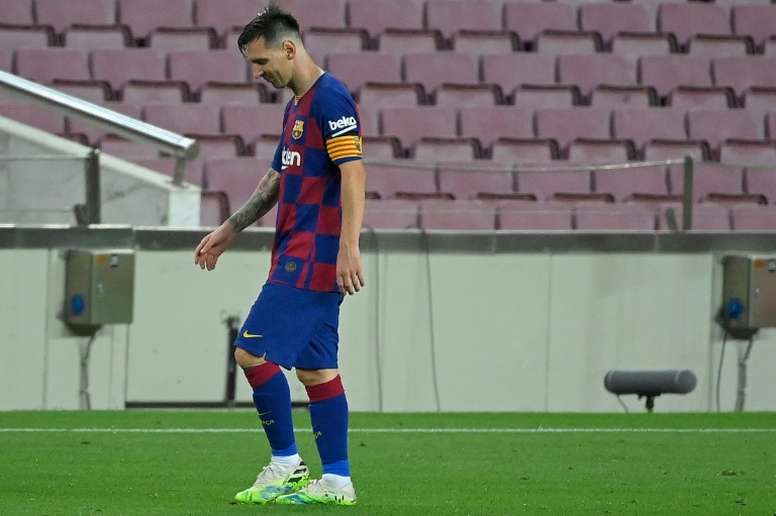 Barça's troubles go from bad to worse: tensions with Messi
Barcelona is having a blast from the past, back when the club was undergoing a difficult institutional transition and it was barely holding it together. It now seems there's a similar situation at hand, as many problems have already risen and newly reported tensions with Lionel Messi have caused the club president Josep María Bartomeu ever more trouble.
Any matter that has to do with the Argentinean is always an issue. Anything from a slight disturbance in training to rumours he may be planning on leaving can cause worry for the club, and such was the case this week.
Because, as we all know, his departure could contribute to the slow but steady decline of the club. With a project that begins to give clear symptoms of expiration, Barcelona has all but given the title to their rivals in LaLiga. And there's the Champions League, with four matches still to be won and the clear impression Quique Setién's men won't be able to pull it off.
Bartomeu will not be able to continue, but he expects a continuous line. The management of the Messi case, especially in a negative context, would undoubtedly open the way to a radical change in the offices.