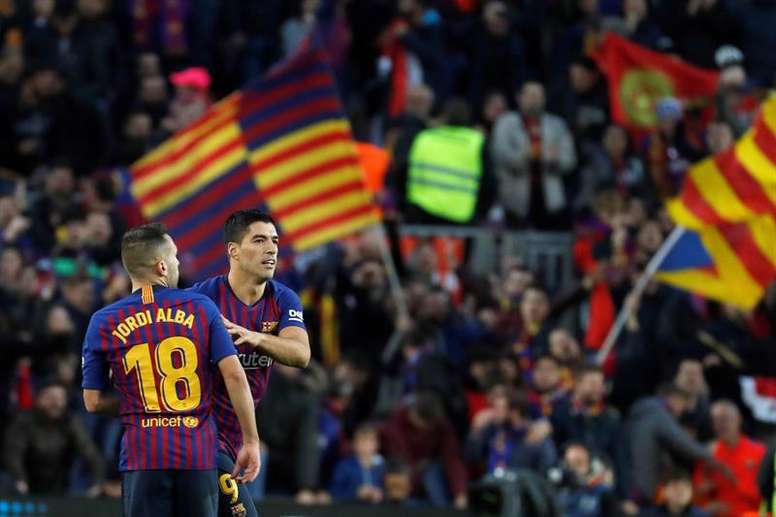 Barça's plan if they miss out on de Ligt
Barcelona are finding it difficult to secure de Ligt's signature, leading the Spanish champions to look at different options in the transfer market this summer.
The club had planned to compliment the signing of Frenkie de Jong by spending 75 million Euros on his teammate de Ligt, as well as potentially adding Atlético Madrid forward Antoine Griezmann to their squad.
If, as currently seems likely, Barça do not end up signing the Dutch centre-back, they will look to invest that 75 million in two rather different signings.
On one hand, they will look to strengthen the left side of their defence by signing a player to give competition, and rest, to Jordi Alba. Ideally, this player will also be able to slot into central defence to provide even more defensive cover.
This versatile type of signing would help ease doubts that have emerged over the past season, where Juan Miranda failed to provide Alba with any real backup or competition and the Spanish international practically played the whole season.
As well as a defensive reinforcement, Barcelona will look to sign a quality striker, who could serve as a replacement for the ageing Luis Suárez.
Speedy Valencia forward Rodrigo could fit the profile - especially if Barcelona don't go for Griezmann after all.
If, on the other hand, they do eventually sign de Ligt, Barça would look to sign a much cheaper option to play a bit-part role at left-back, and would give youngsters Carles Pérez and Abel Ruiz a chance to feature up front.
However, the signing of the Ajax defender is looking more and more unlikely, meaning their 'Plan B' could start to become a 'Plan A' ahead of a season in which the Catalan side will be looking to retain their league title whilst challenging on the European front again.