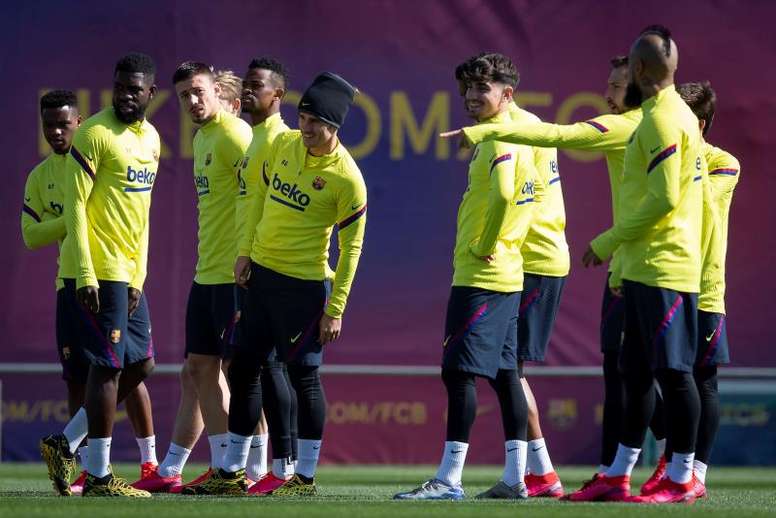 Barca's immediate measures for the coronavirus crisis
Barcelona are not the only team who are racking their brains to know how to bring the most abrupt campaign in all of world football this century to a close.
Barca will have great problems to face economically salaries, amortizations and other payments, but they are not alone. AS' points out that all the big teams are concerned about this issue. That's why they want to finish the leagues no matter what.
This Monday the ECA, association of the main clubs of Europe, meets and Barça plan to orchestrate with the rest of the important European teams a revision of the players' salaries. A proposal they would not be the only team to contemplate since in the last hours it was known that Inter Milan were behind this idea that poses a sacrifice of the star players.
The source insists that Barcelona want to avoid a temporary dismissal of some of their employees and would ask for an effort from their footballers, who lead a very different life from the clubs' workers, like the rest of the big teams on the planet.
According to 'AS', the teams' idea is that all the big teams in Europe join in the measure so that the players understand the serious economic problems that the clubs are going to have to face. 'Sport', meanwhile, confirms that the first team players have this in mind and have made themselves available to the board for whatever they can do to help. In that sense, players from other clubs like Yuri have already offered themselves to the clubs and that could become a general trend.
Regardless of what happens, there are a lot of unemployed workers both at Barcelona and at other clubs that have such a solid and developed structure. And time is running out, even if the high salary of the stars is the main concern in the short term.