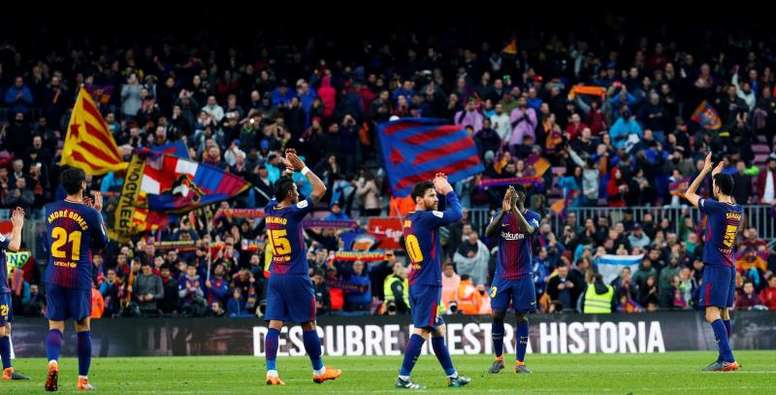 Barca's calculations ahead of La Liga glory
With 11 fixtures left of the 2017/18 La Liga campaign, Barcelona are firmly in the lead on 69 points. Meanwhile, runners-up Atletico Madrid sit eight points behind Ernesto Valverde's team.
A crucial moment in lifting Barcelona's title hopes, and what may be looked back in hindsight as a turning point in Barca's fortunes, was their win over chasers Atletico at the Camp Nou. After emerging victorious by 1-0, members of the squad have now started to make calculations ahead of the moment in which they eventually clinch the title.
They will hope to get at least 22 points out of a potential 33, believing Atletico will fall in their visits to the Santiago Bernabeu or Anoeta, among others. Seven wins and one draw should be enough to seal it for Barca.
On Saturday, Barcelona visit relegation-bound Malaga. A tricky fixture before Chelsea travel to the Camp Nou for a night of Champions League football on Wednesday.
Having managed to keep all their closest rivals at bay to maintain their La Liga bid on track, Europe's elite club competition is the one and only threat that could sidetrack Barcelona, deverting their attentions away from their domestic efforts.