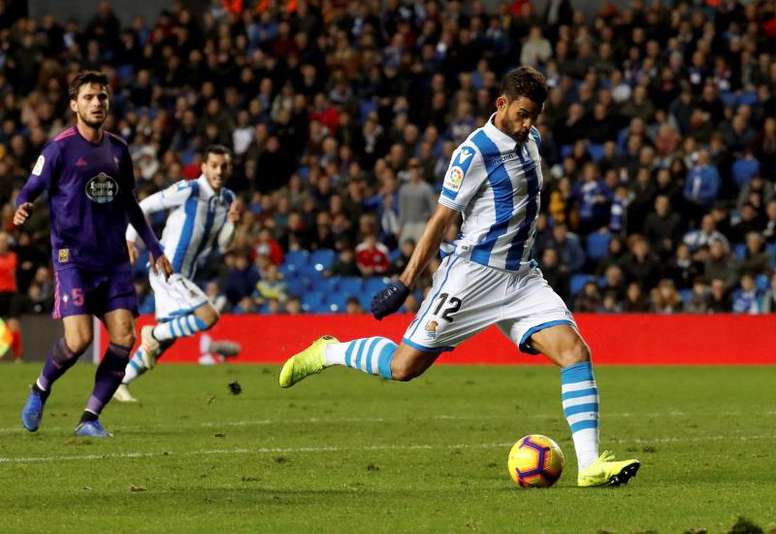 Barca rule out signing Willian Jose
'Marca' have reported that Barcelona have ended negotiations for Willian Jose. The Brazilian will not substitute Ousmane Dembele and he will finally stay at Real Sociedad.
Imanol breathes a sigh of relief knowing that he will be able to count on the footballer this season. Barcelona say "no" to Willian Jose because of the cost of the move. It would cost more than 30 million euros.
Real Sociedad were not going to reduce that price to sell their main striker for the second half. It is therefore that Barca turned down the option of signing Willian Jose.
Barcelona are starting to work on other options to reinforce the strike force. One of the names on Barca's agenda is that of Angel, the Getafe footballer.
The Canarian footballer spoke this Wednesday about Barca's possible interest. "They are just rumours," Angel said when he was asked about Barca, who could press to get hold of him.
Angel Torres, the Getafe president, also spoke about it. "I have a good relationship with Barca and I don't have a problem wth them. They've had the misfortune of having two strikers injured. I can't say no to Barca," he told 'RAC1'.
Barcelona still cannot make official the arrival of any player. Before that, the La Liga commission must ratify Ousmane Dembele's six month absence after being operated on in Finland.
Therefore, Barca will not be able to have the player for the match against Getafe, Angel current's team, this weekend. For now, Setien will continue rotating between Messi, Griezmann and Ansu Fati.