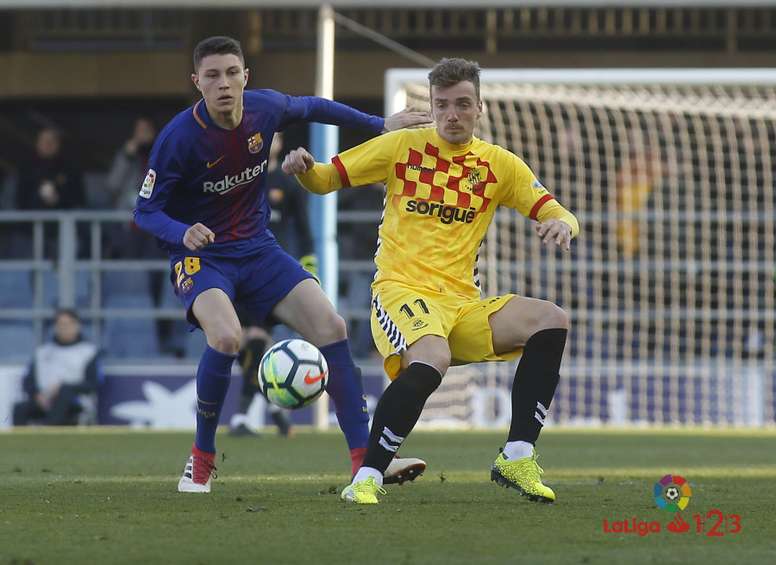 Barca reserve player injured: the latest, Jorge Cuenca
It isn't that he was going to play against Napoli, but Jorge Cuenca has been injured and left Barcelona's preparation down to the barebones for the second leg match against Napoli in the Champions League.
According to the club itself, the Barcelona B defender has an injury in the right leg adductor and is pending evolution.
Jorge Cuenca went up to train with the first team because of Umtiti's constant problems and the injury of Clément Lenglet. Piqué is the only healthy CB at the moment.
Barcelona, who face Napoli at the Camp Nou for a place in the quarter-final, are working with just 14 players for the match on the 8th.
Dani Morer, who stood out in the promotion play-off and was going to train with the first team, hasn't been able to do so either because of an injury in the femoral biceps of his right leg.
For the match against the Italians, Setién will not have Sergio Busquets nor Arturo Vidal available through suspension. Furthermore, Umtiti, Dembélé, Araujo, Griezmann, and Lenglet are recovering from injury. Arthur, in full rebel mode, remains in Brazil.