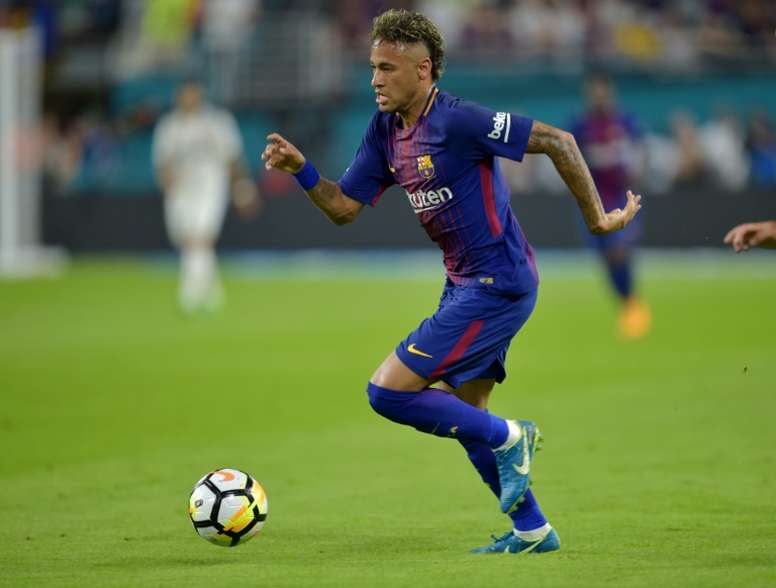 Barça, Madrid and the Neymar dilemma
Barça and Madrid are waiting to see what happens to the Brazilian forward. Both clubs have reasons to wait for the Brazilian, as well as to pass up the offer and not sign him. Let's start with the Catalans.
According to the newspaper 'Marca', Griezmann is one of the great objections for the Barcelona board to carry out the operation. It seems that everything is settled for the Atletico player to join Barcelona, which would cause an 'overbooking' of attackers (Messi, Suárez, Coutinho, Dembélé, Malcom...) and of expenses if Neymar were also to be signed.
Other existing barriers would the court battle between the team and the player for a contract renewal bonus, something salvageable in principle, and the distaste of a part of the Barcelona fandom towards the player. When Neymar left the Camp Nou, many did not understand his decision and criticized his decision. However, there are also a number of reasons why the signing of the Brazilian could be a good thing for Barcelona. The player's good performances and partnership along Suarez and Messi could help him considerably. Along with Messi and Suarez, he formed one of the most feared offensive tridents in Europe. And the great relationship that unites them could invite them to repeat it.
As far as Real Madrid is concerned, we also find pros and cons in his signing. Neymar has never hidden his talents or his desire to grow as a footballer. His personal ambition led him to the PSG and it could make him the new leader of Zidane's remodeled project.
As drawbacks, in addition to Barcelona's reasons for signing him, the economic side of things might not handle a signing of that price right now after hazard, Jovic, or Rodrygo. And also, as in the case of Barça, the offensive overpopulation: Asensio, Isco, Hazard, Vinicius, Jovic, Benzema, Rodrygo... In addition, the entry of a superstar could divide the dressing room.
Let's not forget that, for both clubs, his behavior off the field, problems in his private life and his injuries is reason enough to question their decision to sign him.