Barça looking for a number '9'

BeSoccer
4 years ago
8.8k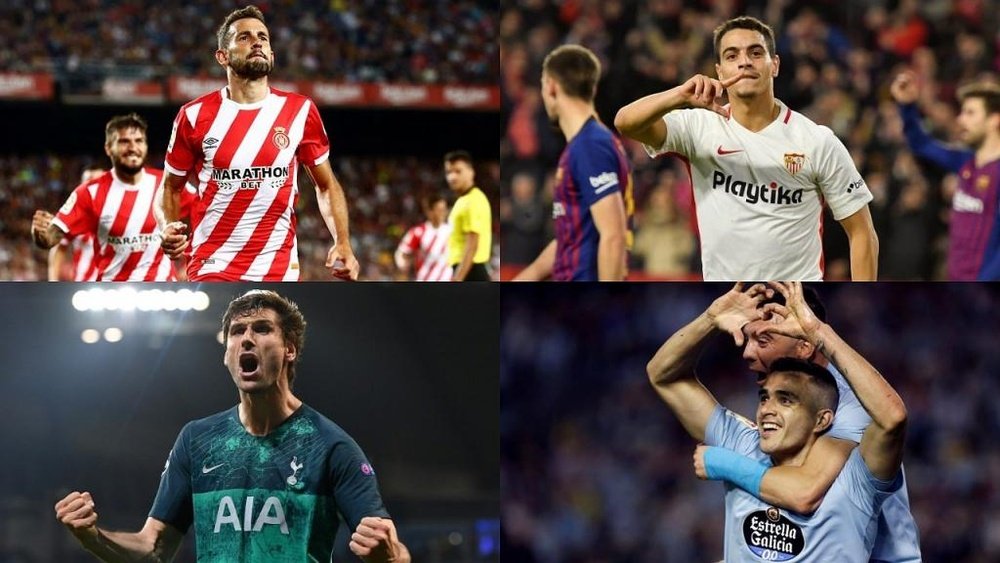 Barça looking for a number '9'. Collage/BeSoccer
Although the season is not yet over for Barça, the sports directors are already planning for next season. There will be departures and arrivals, as is normal in a team.
In the case of the Azulgranas, one of Ernesto Valverde's requests has been to sign a '9' to join Luis Suárez.
The casting is about to begin and four players are the ones who will go up against each other to try to make their into the FC Barcelona squad: Stuani, Ben Yedder, Maxi Gomez and Fernando Llorente.
That's what 'Mundo Deportivo' says on its front page this Thursday, as well as confirming that the club does not want to spend too much because it considers that there are other priorities in the market.
Stuani's name has been on the cards for a while at Barcelona and perhaps this could be the time to tie down the Girona man. His scoring figures will help (20 goals).
In the case of Fernando Llorente, the Tottenham forward with eight goals could bring another type of game to the squad. His height would be a huge advantage for set pieces.
Maxi Gomez is another strong option up front with Luis Suarez. The Charrúa closed this year's campaign with 13 goals and helped save Celta.
Finally, Ben Yedder leads the way on the scoring front. The Sevilla forward, with 30 goals this season, is one of the ideal candidates to reinforce the Azulgrana attack.
Mentioned in the news story
F. Llorente

C. Stuani

Maxi Gómez

W. Ben Yedder

Barcelona

LaLiga