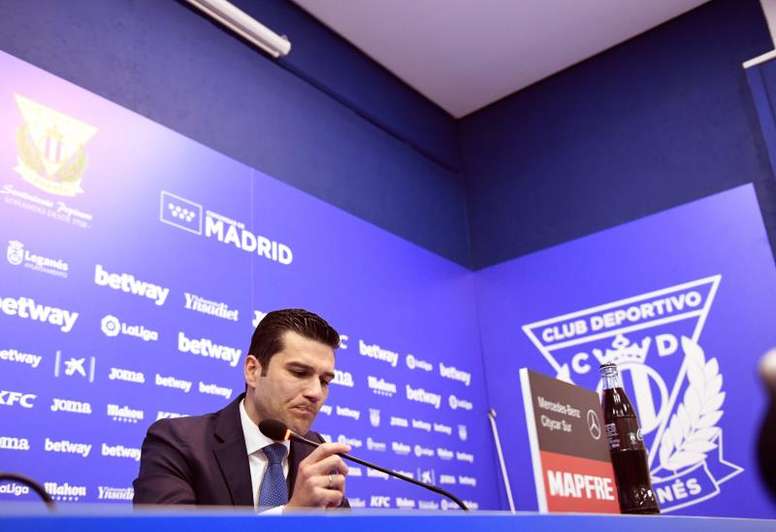 "Barça have benefitted from an unfair law by signing Braithwaite"
Barça announced Martin Braithwaite's signing on Thursday and Leganes was quick to react. Leganes gave a press conference in which it exposed its discomfort with the entire operation'.
"We understand that this regulation could be applied in case of mutual agreement between clubs, but the current regulation is against equality. We will focus on trying to fix a situation that generates irreparable damage," said Martin Ortega, the club's director.
"We want to raise our voice. We are in a situation of enormous and serious damage. We can not understand the current regulation that a club, having a long-term injury can perform this operation unilaterally and essentially transfer their problem to another club," he explained.
"We consider that the regulation that Barça has benefited from is unfair and it has harmed Leganés", he added, although it emphasized that there is no resentment with the Catalan club. "Their actions were correct. They communicated their intention to us this Monday and the only way of escape was the payment of the clause", indicated.
In addition, Ortega spoke about Braithwaite's attitude. "The player has been a gentleman and a professional. On Wednesday he trained normally, knowing he could get injured. We thank him, he has given an immense sporting performance," he said
It should be noted that the Madrid club will not be able to sign a substitute to cover the departure of the Dane. "The League made a consultation to the Spanish Federation foreseeing this situation. On Wednesday night we received a statement from that agency that did not see fit to assess something that had not yet been consummated," he said.